Ex-PM Najib can give QC Laidlaw Power of Attorney as Agent and/or Attorney-in-Fact in court
Malaysia's 6th Prime Minister, Najib Abdul Razak's QC, Jonathan Laidlaw, may be able to run the gauntlet on novel developments in law if the Federal Court denies him recognition on Thurs 21 July 2022. See here.
There has already been trial by media on the QC. Local lawyers, the legal fraternity and the Bar Council may have been manipulating the media, an unthinking animal, against Najib and Laidlaw. Even former Attorney General Tommy Thomas has jumped on the bandwagon. See here.
Judge Ahmad Kamal Md Shahid cautioned both sides that the SRC Appeal isn't retrial in the Federal Court. The only issue before the court was whether the QC was qualified i.e. probably a reference to whether he met the threshold under Section 18 of the Legal Profession Act (LPA) to be admitted. There may be special circumstances creating exemptions and waivers.
This may suggest that the court cannot consider the arguments against the QC, if they are self-serving. It would be against public policy. See here.
However, having said that, anything can happen in court but it's Appealable.
Power Of Attorney
There's a case for Laidlaw to obtain Power of Attorney (PA) from Najib, as Agent and/or Attorney-In-Fact i.e. not for the practice of law, whether authorised or unauthorised, on the RM42m SRC International Appeal in the Federal Court. In that case, Laidlaw would not be appearing as QC and lawyer, but probably as "Friend", if allowed and if there can be such a term in court, of the accused. If there can be Friend of the court (amicus curiae), there can be Friend of the accused. In the rule of law, there can be no discrimination. Article 8 refers.
Skill or no skill, the fact that such a PA has probably never happened before does not mean that it will never be allowed. There's always a first time for everything. Najib's lawyer, Shafee Abdullah, has already failed in the High Court and Court of Appeal.
The PA, in appointing Laidlaw, can lay out his "job description" based on the Petition in court as QC. The Petition, according to the media, touched on the SRC case involving serious, complex and novel issues related to several branches of criminal and civil laws. Laidlaw reportedly specialises in business and financial crime laws.
The Petition touches on the special qualifications, experience and expertise unavailable among local lawyers.
Legal Competence
According to subject matter experts, a solicitor is not required to create a Power of Attorney. It's created simply by being signed by the Client, in the presence of (and countersigned by) a witness and endorsed by a doctor — to confirm mental competence — and by a solicitor confirming legal competence based on mental competence.
The creation of an Enduring Power of Attorney requires that it be in a particular format.
The court plays a general supervisory role in the implementation of the power.
Unchartered Waters
Malaysia may be in uncharted waters on the PA and if Laidlaw, as expected, is allowed to argue on various issues arising from the SRC Appeal.
First, there's a case for moving Najib's cases behind camera or setting up a Royal Commission of Inquiry (RCI) on his Administration (2009 to 2018).
We need to know the whole story which appears to be shrouded in great secrecy especially on political donations. Now, stories are starting in the middle, or the prosecution allegedly looks at only parts of a story — alleged personal benefits for example — which suits its convenience.
Najib has been subject to trial by media, manipulated by the Opposition, since GE13 in 2013. This has prevented him from getting a free and fair trial.
Former Prime Minister Mahathir Mohamad, in particular, keeps sniping . . . Najib pencuri (Najib thief), Najib curi duit kerajaan (Najib stole government money) and Najib curi duit Rakyat (Najib stole the people's money).
Based on Mahathir's sniping alone, the court should decline to rule on Najib cases or put off the Ruling indefinitely. Trial by media adds insult to injury.
Next, there's an issue on the AGC relying on lawyers in private practice for prosecution. It may be against public policy even if there are no conflict of interest issues. Government is government, private must remain private.
Litigation By Ambush
Third, there are allegations about litigation by ambush i.e. the prosecution springing surprises on the Defence. This may or may not involve withholding evidence.
Fourth, the court should focus on Ruling on Submission, not risk mistrial by going off at a tangent.
Fifth, Obiter Dicta (the comments of a judge before Ruling) should not influence Ruling. Otherwise, there's risk of mistrial.
Sixth, the court should not put on blinkers. It should adopt a wide latitude in interpretation.
Seventh, the court cannot be confined to the law/s on which charges are based, case law and Advisory Opinion from other jurisdictions. The rule of law presides.
Eighth, punishment cannot be disproportionate. The punishment must fit the crime i.e. based on the principle of retributive justice. Otherwise, it's unlawful.
Ninth, the High Court's Ruling on the RM42m SRC International case may be "defective" as this comment and analysis makes clear elsewhere. It needs a "cure".
Tenth, there are issues in law on political donations, income tax, and money laundering. These issues cannot be mixed up, one being mistaken — conveniently or otherwise — for another, and stretched disingenuously to allege deriving personal benefit based on bribery and corruption and therefore tantamount to committing abuse of power related to conflict of interest and criminal breach of trust.
Other Issues
Then, various other issues follow . . . money trail and forensic accounting, Prime Ministerial Dictatorship and/or Presidential Premiership, Cabinet System, consensus principle, and collective responsibility.
The list goes on . . . Doctrine of Separation of Powers and the prerogative and discretionary powers of government and management; the allegedly "bad" Raja Azlan case law on abuse of power no matter where it happens. It remains in the books unless ruled invalid; politically-motivated cases, selective prosecution and selective persecution, tainted Ruling in the High Court, mistrial, miscarriage of justice, and the rule of law.
The creation of dangerous precedents which threaten future Administrations may complete the picture. Such precedents are against public policy. If the Federal Court fails to find closure, the dilemma created by the court can only be resolved by Pardon, with or without miscarriage of justice.
High Court
There would be no need for Laidlaw to be admitted, albeit briefly, to the High Court if he has PA.
PA or no PA, the QC has to file a Memorandum of Appearance and Notice of Appointment at the High Court. It goes without saying that Laidlow would need a short-term work permit sponsored by Najib.
The Attorney General's Chambers (AGC) and the Bar Council of Malaya, representing the 20K+ Malayan Bar, could not possibly have locus standi on the PA. I stand corrected.
The matter may remain strictly between Najib and Laidlaw. It's not against public policy if they are not being party to illegalities.
There may be no law in Malaysia on PA as Agent and/or Attorney-in-Fact in court, and no law against it. There's lacuna (gap) in local law.
The Federal Court can look at the practice in India for example as a Commonwealth jurisdiction where non-lawyers either having read law on their own or have not read law, represent Clients including in court based on PA. However, the Federal Court can only consider the matter, if there are issues in conflict, parties in dispute, on Najib's PA.
Power Of Language
Law, ultimately, remains the power of language. There must be perfection in writing for perfection in law.
If the nature of human relationships needs to be regulated, it can be done by the rule of law, or by other approaches which may or not involve law.
Najib's Federal Court Appeal stands scheduled over 10 days from Aug 15 to 26. His conviction — 12 years jail and the disproportionate RM210m fine — has been stayed. There's no proof that Najib derived personal benefits totalling RM42m. Therein lies the fatal flaw in law. If the court does not put on blinkers, the fine can only collapse and implode, along with the jail sentence and supporting charges.
Extended Bail
Najib remains free on extended bail since the offence/s do not involve violence and there's no flight risk. His numerous cases, all criminal, do not involve theft of money.
The dates can be vacated if there are Applications in court or any reason including medical for delay.
In jurisprudence, and under the principle of natural justice, and the rule of law, delays can't be criticised as frivolous, vexatious and an abuse of the court process. There are many cases in court fighting for dates. The pandemic from Mar 2020 to May 2022 further delayed many cases. The number of cases in court have increased exponentially. If the AG recommends DNAA (discharge not amounting to acquittal), based on letter of representation, a case may be indefinitely postponed under Article 145. The court can substitute DNAA with DNA (discharge and acquittal).
Even without DNAA, cases have been known to be delayed by even as long as 20 years for various reasons. Hence the maxim that "justice delayed is justice denied". – New Malaysia Herald
About the writer: Longtime Borneo watcher Joe Fernandez keeps a keen eye on Malaysia as a legal scholar (jurist). He was formerly Chief Editor of Sabah Times. He's not to be mistaken for a namesake previously with Daily Express. References to his blog articles can be found here.
The points expressed in this article are that of the writer and do not necessarily reflect the stand of the New Malaysia Herald.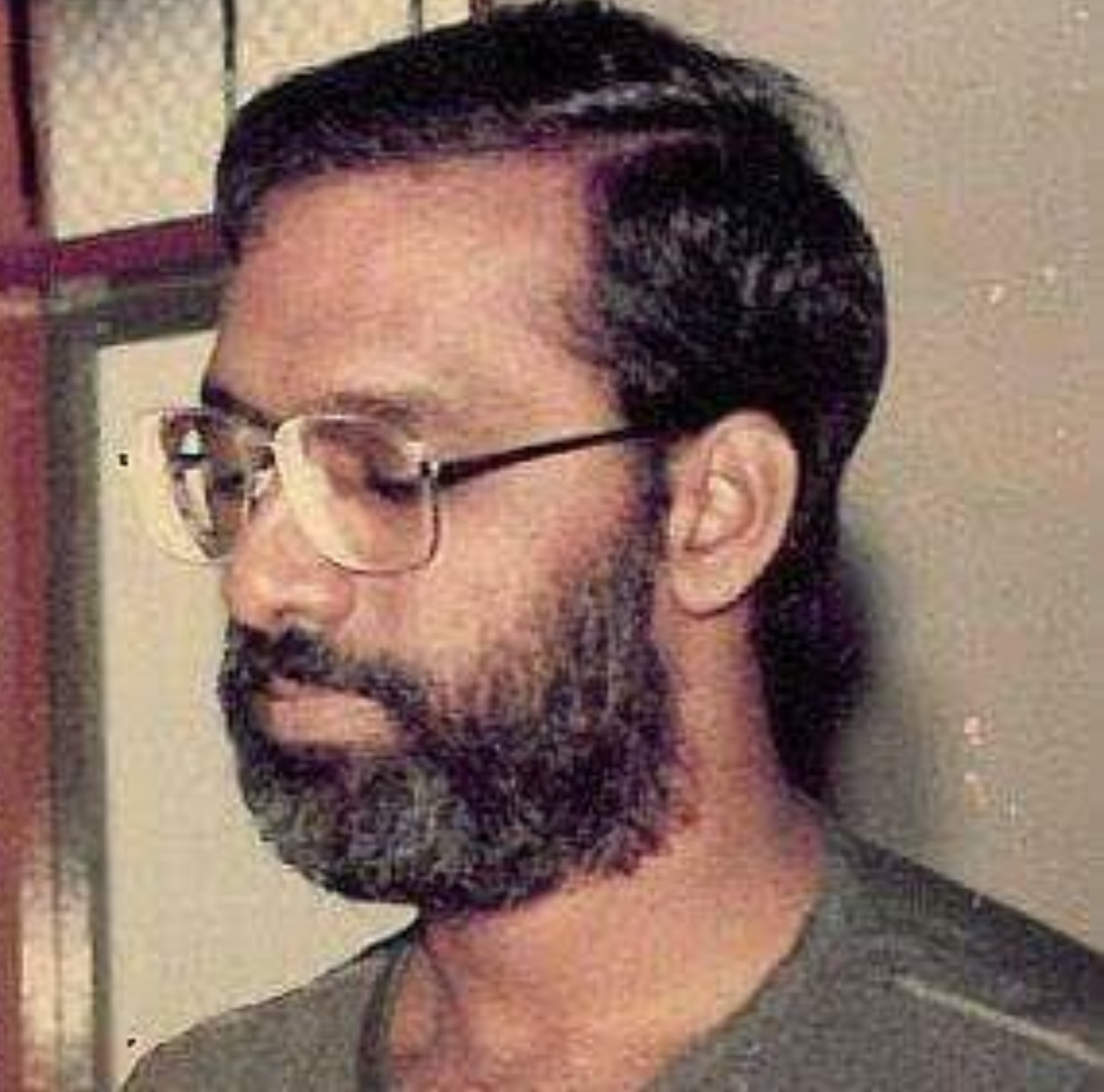 Longtime Borneo watcher Joe Fernandez has been writing for many years on both sides of the South China Sea. He should not be mistaken for a namesake formerly with the Daily Express in Kota Kinabalu. JF keeps a Blog under FernzTheGreat on the nature of human relationships.
Facebook Comments