I have never voted in Malaysia during any of the previous elections as we have lived away for most of our married life. I have always been a postal voter, depending on which country we were living in when the previous elections were held.
We came back to domicile in Malaysia after the Pakatan Harapan (PH) coalition trounced the incumbent Barisan Nasional (BN) government which have been ruling the country for more than 60 years.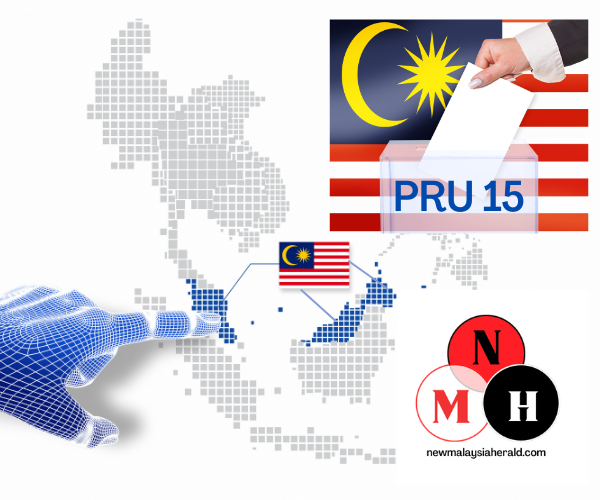 After having seen what happened to the country after PH took over, I wish we had returned earlier to inform family and friends what a disaster it will be if you make that X on the wrong candidate or party and what the country would lose if the wrong government takes over the administration of the country.
Voter Manipulation
Before social media control our lives, our thoughts and our decision-making processes, there have always been attempts to manipulate voters' minds, albeit using different platforms. And now with awesome technology right at our fingertips, the manipulation process is made easier, faster and with more dynamics.
If you don't believe me, just watch this 2005 film Our Brand is Crisis, starring Sandra Bullock and Billy Bob Thornton and you can see what media strategists do when handling campaigns for elections anywhere in the world. Why I am sharing this is because whether you're a first-time or seasoned voter, you must make decisions on who to vote to be your next government wisely, without emotions and manipulations. You can watch the trailer here …
Parliament Dissolved
With the dissolution of the Parliament announced by caretaker Prime Minister Ismail Sabri on Monday, 10 Oct 2022, the 15th General Election (GE15) is expected to be held no later than 09 December 2022, which is less than two months (60 days) after dissolution.
As a citizen and eligible voter, it is our responsibility to be prepared for the upcoming general election. In this respect, do you know if there is an app for this? You can click on MySPR Semak and it will lead you through step by step to find out where is your voting centre, after Nomination Day, the candidates vying in your constituency (both State Assembly or DUN and Parliament), the status of voter turnouts during polling day and the results thereafter.
Know the Difference Between Parliament and DUN
Parliament
The Member of Parliament (MP) you choose will represent your parliamentary constituency (kawasan parlimen) in the Dewan Rakyat, where policies that affect the whole country are made, discussed, and voted on.
DUN
The Ahli Dewan Undangan Negeri (ADUN) or State Assemblyman you vote for will represent your DUN constituency (kawasan DUN) in the State Assembly/Dewan Undangan Negeri to write, debate, and vote on policies that are more appropriate to the needs of your state.
Parliament, which is on the federal/national level, and DUN, which is at the state level, have different areas of control and jurisdictions. There are also places where these areas of jurisdiction overlap.
Postal Votes
Since I mentioned postal votes above, the Election Commission (EC) has opened registration for postal voting for GE15 via the following link: https://myspr.spr.gov.my/login. Remember, every vote counts because you will decide the future of your country, whether it remains in the doldrums, or whether it becomes one of the most dynamic countries in the region based on economic development and foreign investments as you can see in this 2016 report.
What About Voters With Disabilities?
Every citizen has the right to vote. So do Persons With Disabilities (PWD). This video documents the step-by-step process of voting for persons with disabilities.
Please note that on Polling Day, the EC has prepared Line 1 (Saluran 1) for Senior Citizens. As for expectant mothers and PWDs, the Head of the Voting Centre is empowered to give priority to them to enter the polling station so that they will not have to wait long at the voting centre.
If you watch the video mentioned, it says there is a form to be filled out which you can ask for prior to Polling Day.
When is Polling Day?
The EC recently announced that they will be having a special meeting on 20 October to discuss the polling dates for both GE15 and the by-election in Bugaya, Sabah.
The Bugaya seat fell vacant after its representative, Manis Muka Mohd Darah of Warisan, died of kidney disease on 17 Nov 2020. Due to COVID-19, the seat was among others that were placed under emergency ordinances to prevent by-elections from being held. Last week, the Yang di-Pertuan Agong Al-Sultan Abdullah Ri'ayatuddin Al-Mustafa Billah Shah cancelled the ordinances to enable the seats to participate in GE15.
After the meeting on the 20th, the EC will then give the dates for the Nomination and Election. It is the usual estimate that after the special meeting, nomination day will be held possibly one to two weeks after the meeting to give enough time for the nomination centres to be set up throughout the country and campaigning will be for two to three weeks after that. So it is estimated that nomination day will be at the end of October and polling will be held during mid-November.
The World Cup or Floods?
Pundits have made tongue-in-cheek claims that polling must be held before 20 November as that is when the World Cup starts while many are more concerned with the potential monsoon and floods that are expected towards the end of November or mid-December onwards.
Whatever the case may be, we as citizens must go out to vote. If the election is held during the flood season and your constituency is affected, please make sure that the candidates that have been nominated in your constituency do their part in the relief efforts.
However, if the election is held during World Cup season and your candidates are not seen during campaigning, please make sure that you do not vote for them as they seem to have gotten their priorities mixed up.
So, happy voting, folks. Remember, your vote counts! – NMH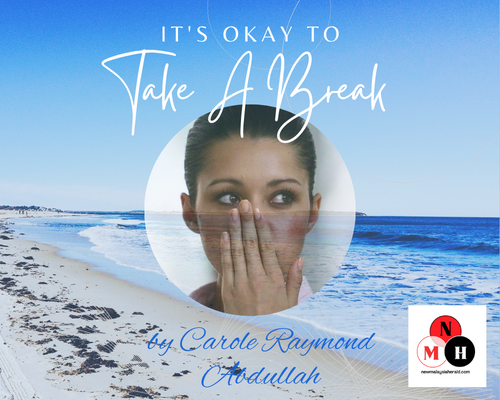 About the writer: Carole Raymond Abdullah is a freelance writer who used to domicile in Hongkong for many years. She is now back in Malaysia, totally surprised at the turn of events in the country lately.
The points expressed in this article are that of the writer and do not necessarily reflect the stand of the New Malaysia Herald.
Facebook Comments