By Bob Morshidi
Unity Advertisement
Disclaimer: This is a personal view. I know there are a million other examples, but this is what I feel are things that have historically brought us together.
We live in an age where we choose what to watch. Very rarely do we come together as a nation and watch things together and revel or worry about things together anymore. There are exceptions of course. For months we switch to our channels of choice and watch as our Health Ministry Director-General, Noor Hisham Abdullah shared the new numbers of cases of COVID-19 in the country. It brought us together, the yearning for normalcy in an age of uncertainty.

Recently, infamous artist Namewee released his trailer for Babi, about a race war in a Malaysian school. It is something that shows what can happen when racial disharmony disunites us on a grassroots level.

However, it being Unity Month on this news site, I rekindle the things on screen that made us all come together as one, regardless of religion, colour, and creed.

Funnily enough, most of this list is sports-related, bar one.
Unity Advertisement
Yasmin Ahmad Movies
If you go to any Malaysian and ask them who is the best Malaysian filmmaker to have ever existed, many would say the late great Yasmin Ahmad. I can see why.

From a filmmaking point of view, Yasmin Ahmad ticked all the boxes. She had her distinctive style, her signature shots and knew how to bring out the audience's emotion.

From a storytelling point of view, she was top class. Her ads for our national cultural celebrations made us all smile, regardless whether we celebrate them ourselves. Her movies showed a love of Malaysians as people and showed an ingredient missing from many other local filmmakers: the beautiful truth of our people together.

Example: Go watch Sepet.

Lee Chong Wei
Malaysia has decent sportsmen. Just Google "Malaysia" and "world's best" and there is a nice list showing what we are great at. From Shalin Zulkifli to Farah Ann Hadi to our national hockey team to our amazing Special Olympics team, many make us proud when we hear news of their success.
However, every Malaysian sits down and watches the great Datuk Lee Chong Wei sweating it out at the courts, and aired to millions of homes, LIVE.

Especially at the Olympics badminton finals against Lin Dan.

Sure, he came short whenever he fought his good friend, and though we still yearn for that elusive gold medal in the Olympics (we still have not won one! That is why the Special Olympics team winning a multitude of gold medals was a big deal), we never doubted that Chong Wei did his absolute best.
He is still one of the greatest badminton players that ever lived.

Nicol Ann David
Nicol Ann David is simply the greatest squash player to have ever lived. Whenever she was on screen, we would watch her decimate anyone and everyone who was between her and glory. She was ranked No 1 for 108 consecutive months (that is 9 whole years!).

We had our own Michael Schumacher level of genius and she is homegrown, and we love her.

2002 World Cup
Okay, hear me out. Yes, we all love the World Cup. Even people who do not watch football regularly would happily get World Cup fever. However, the 2002 World Cup in Japan/South Korea had a different feel to it for one simple reason: Because of the time difference of one hour, we could watch it without losing sleep.

See, we have had years of waking up at 3 AM to watch football being played in the Americas or Europe. We'd then, bleary-eyed, go to work or school the next day and barely function, sleeping the moment we get home and waking up and doing it all over again.

Not this World Cup. This World Cup happened during our days.

Schools and work still happened, but there would be a TV on, and the country just had a month of enjoyment and bliss. It was something else.
2010 AFF Suzuki Cup
As much as I love our country, our national football team is not great. We have had legends, but next to a couple of Olympic Qualifications, we have not had anything to shout about.

Except, of course, the 2010 AFF Suzuki Cup. We won that. We lifted a trophy in football. It was absolute bliss. A bliss that would only be probably replicated if we ever won Olympic gold or qualify for the World Cup (The former is likely; the latter might not be in my lifetime). I have never seen a country so happy together over 11 men kicking round leather.

Ola Bola
I will be honest. I am not a fan of the movie.

Do not get me wrong. It is a good movie. The acting is well done, and the message is beautiful. However, there was just something missing in the movie that I cannot quite put my finger on.

I did love the stage production of it, which felt fuller and the fantastical setting on stage made the half-fantasy half-biographical nature of the story easier to swallow.

However, the movie did bring us all together and reminisce about a generation of players who, given the chance and funding, could have conquered the world.
Conclusion
We are a country that is trying to win, and when we are together watching our players or actors or artistes try to win, nothing can divide us.
Or in the case of the World Cup, latch on to other countries trying to win. We are still doing it together. – New Malaysia Herald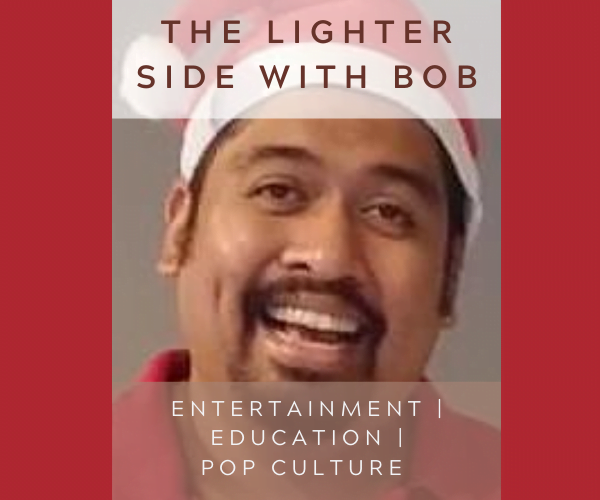 Like what you read?
Subscribe to our news site and be the first to know about New Malaysia Herald's latest news and stories.
New Malaysia Herald publishes articles, comments and posts from various contributors. We always welcome new content and write up. If you would like to contribute please contact us at : editor@newmalaysiaherald.com
Facebook Comments