On 31 December 2020, I decided to buy a game that was on sale on Steam: Comedy Night by Lighthouse Games.
The game came out in 2017 and was made famous by a couple of YouTubers: Dunkey who I have mentioned in a previous article, and CallMeKevin. The game was designed to be an online standup comedy club, with avatars of the players going on stage and performing while the other players spectate and react. Ironically, comedy isn't a strong forte of the game, with most players, yours truly included, not being that funny. What works in this game is the social interaction as well as karaoke.
An example is Chris Yacone, a Youtuber who showcases his amazing voice every Saturday morning at comedy night.
Through this game, I've met some seriously amazing people, like British Twitch streamer Eggpopper, American Twitch Streamer CTRLhasEscaped as well as Australian YouTuber MAng. Eggpopper, Mang and I meet up every other night along with a couple of other regulars like New Zealander Foximeg and British comedian RobbieJoDo and talk rubbish. Sometimes we join Rook and his amazing karaoke rooms (Rook has the voice of Kurt Cobain and paints like Bob Ross).
I've also found my niche. Like most people on Comedy night, I'm not that funny (Unless I'm reacting to an insult, in which my comebacks are pretty good) but I can sing. However, after watching Rook and Eggpopper become the host of karaoke rooms and watching Az'farr Baginda host events in real life, I've become quite a host myself, and I can confidently say that I'm one of the top 10 hosts on Comedy Night.
The amazing amount of talent I've met in the game made me decide to try out one thing I've always wanted to do: Become a content creator (the professional nomenclature for a Youtuber/streamer).
So this is the journey of my first week as a content creator.
The Equipment
I do not have the best equipment. My laptop is a second hand refurbished laptop donated by a kind soul. However, it can't play games made after the year 2015. When you're streaming games for the entertainment of others, playing newer games is essential to attract views, and that's not something I'm able to do. Currently, my audience is made up of people who are tired of watching mainstream games and want something different. It's a small niche and doesn't get the thousand of audiences that famous streamers would usually get.
I won a professional microphone in a competition on Shoppee. However, it comes with a terrible soundcard. This means whenever I record my voice or go Live, there's a terrible electrical screeching sound in the background. If I were to record two minutes of audio, it would take me half an hour to edit the screech out. I've ordered a new soundcard but since it's Chinese New Year holidays (Xinyin Kuaile to whoever is celebrating it), it's taking forever to reach me. Till then, I just have to bear this burden. An example is my first YouTube video. It's less than five minutes but it took me an hour to edit the sound to make the sound even passable.
I usually have pretty good internet speeds. However, due to the Movement Control Order (lockdown in international layman terms), everybody is home and using the internet. Thus sometimes my streams are as smooth as butter, sometimes they're so laggy I want to hit my head against the wall. Nothing I can do but bring out my limited skills in IT and try to solve it.
The Experience
A couple of things I've discovered:
If you want your videos seen, you have to share it everywhere. Your Instagram, your Facebook, your WhatsApp, in editorials you write that comes out every other week. Everywhere.
People can be toxic for the sake of being toxic. On Comedy Night there's a subset of idiots who go on stage and shout the N-word repeatedly and have no shame about it or insult people who are singing their hearts out or reciting poetry the best way they can. Be strict with these people. I usually mute them and give them three warnings. After the third warning, I ban them. It's called showbusiness, not friend business.
Have fun and make friends online. You'll never know who you meet. I've made friends with streamers and content creators who have fans in the hundreds and thousands, and I've even made friends with one of the developers of Comedy Night (who I will not mention their name here to ensure their privacy is safe).
Have a break. Sometimes when you're stuck in virtual reality it becomes your whole world and fights can break out over the smallest mistakes and disagreements. I take a night or two off when I feel fatigued and it helps my mental health.
Don't be toxic. You're not helping anyone and you don't grow as a human being. Yes, you (usually) pay for the games you play but you're not the only one in the world. Imagine if someone said those things you spout off to your mom.
The Future
I don't know if this will be a future for me. I'm doing it for fun and a sense of fulfilment. A drama teacher's joy is to see their students perform, but COVID-19 has stripped that from me and this is the next best thing right now. However, while I'm here, I do hope to entertain as much as possible.
My Youtube channel with my first two videos is here: Youtube.com/BearmanBob.

I stream daily on Twitch: Twitch.Tv/BearManBob
And you can get updates by following me on Instagram: Instagram.com/BearmanWrites
This coming week I'll be putting up my first video essay, based on an article I previously wrote in the New Malaysia Herald: Will You Love The Art Of Artists Who Do Terrible Things? – New Malaysia Herald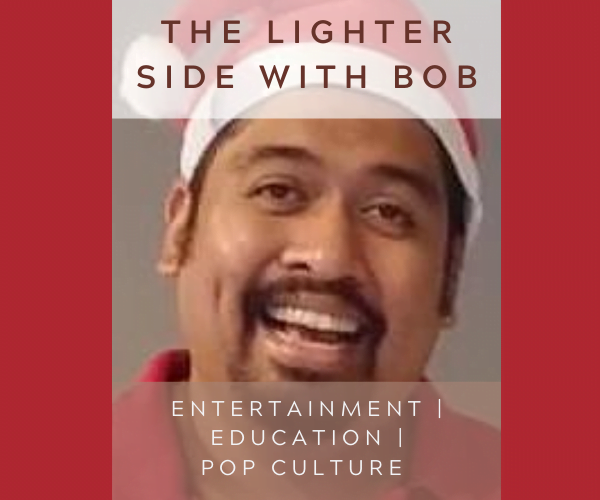 New Malaysia Herald publishes articles, comments and posts from various contributors. We always welcome new content and write up. If you would like to contribute please contact us at : editor@newmalaysiaherald.com
Facebook Comments