The new buzzword on social media is Clubhouse. Our Feature Writer, Mohamad Taufiq Morshidi shares with us his thoughts and feedback received on this new app.
At the start of the COVID-19 pandemic, an app called Clubhouse appeared in April 2020. The app, an invitation-only audio chat, is seen as an alternative to video-telephony apps like Zoom and Google Meets. The app gained RM82,294,812 Series A investment (RM40.74 million in primary capital and a RM8.15 million purchase of existing shares) from venture firm Andreessen Horowitz in May of 2020. As of December 2020, the app had 600,000 registered users and remained accessible only by invitation. In January 2021, the company announced that it would begin working on an Android application "soon".
In December 2020, Twitter launched Spaces, a new feature to compete with Clubhouse. In January 2021, Twitter began beta testing the new feature with iOS users on the platform. Unlike Clubhouse which is by invitation-only, Twitter Spaces Beta is currently open to selected users but you just need a Twitter account to participate in Spaces.
The success of Clubhouse and Spaces have spooked other tech companies into building rival apps with similar functionalities. According to The Verge, Facebook is apparently building its own Clubhouse clone as competition speeds up being rival audio chat apps.
Clubhouse and Spaces are aimed for people who live in areas that do not have the Internet access necessary for video apps like Zoom. The ease of both apps provide potential for both enterprising and leisure-based entities to engage with people without the limitations of Internet and mobile speeds. However, what made Clubhouse popular was its invitation-only space just a few months before the app went public.
The responses so far have been pretty mixed when it comes to user functionality, though.
"With Tik Tok, Twitter, FB, you just type. But with Clubhouse you have to be really in the mood and only at certain hours, eg after 9pm to get the crowd.
"Who does have time and mood to talk all the time and not many has the confidence to talk and put across their points in a room," commented a Malaysian social media influencer, Saiful Bahari Baharom.
And it does not have the ability to go viral.
According to New York Times reporters Erin Griffiths and Taylor Lorenz, Clubhouse invitations are so coveted that they have been listed on eBay for as much as $89. As a result, Clubhouse has grown to include celebrities like Kevin Hart, Mark Zuckerberg, Chris Rock, Jared Leto, Drake and Oprah. Clubhouse's growing list of celebrity users gives the app the coveted rise that previously helped pave the way for Tik Tok, Twitter, Instagram and Facebook to be a part of the daily zeitgeist.
Clubhouse has also started trying to monetise creators like Youtube, Twitch and Patreon. Their "Creator First" Accelerator Program will help monetise audio shows and seminars on Clubhouse with its first trial's deadline by 30 March.
However, Clubhouse is not without its controversy. As Clubhouse grew, the app struggles to deal with constant flux of anti-Semitism, homophobia, racism and misogyny throughout the app. Many are seeing parallels to previous controversies with Facebook and Twitter's handling of similar controversial contents, and some say that Clubhouse (and Spaces to an extent) might be the next platform to potentially harbour controversial content that could negatively influence communities throughout the Internet.
"The growth has been accompanied by criticism that women and people of color are frequent targets of abuse and that discussions involving anti-Semitism, homophobia, racism and misogyny are on the rise.
"Porsha Belle, 32, a Clubhouse influencer in Houston, said that after she spoke up about misogyny on the app, people formed rooms to encourage one another to report her account so she would be barred. Her account was suspended last Monday," Taylor Lorenz & Erin Griffiths.
Clubhouse has also ran afoul with authoritarian governments just like every other Western-made social media app out there. According to Voice of America, China has banned Clubhouse after controversy surrounding Clubhouse groups discussing censorship in China, crackdowns against Uyghur Muslims in Xinjiang and protests in Hong Kong among other things. Recently, Clubhouse was also banned in Oman for "lacking a permit" eventhough many in Oman feared that it was more of an act of censorship. Clubhouse was also given warnings in Thailand for being popular among Thailand's democracy activists.
According to Inc.com, Clubhouse also had privacy concerns that affects the overall safety of the app. As journalist Jason Aten said:
"There's a problem, however. As always, the problem comes down to figuring out the right balance between protecting user privacy and the use of data to provide the best experience for both the user and the business behind the app.
In that sense, it's worth considering that Clubhouse has a few policies that aren't exactly privacy-friendly. Even worse is the fact that you have to do a bit of digging to even understand what those policies actually are. I reached out to Clubhouse multiple times, but did not immediately receive a response to my questions about how it uses data," Jason Aten.
Nevertheless, Clubhouse and Spaces could be the next zeitgeist in modern everyday social media. Its ability to attract both everyday people and big celebrities would help accelerate its growth sooner or later especially since many communities still can't get connected to many connectivity features of apps like Zoom that require fast Internet access. Eventually however, Clubhouse will have to deal with the issues surrounding privacy on its own app alongside issues with censorship with authoritarian governments all over the world. – New Malaysia Herald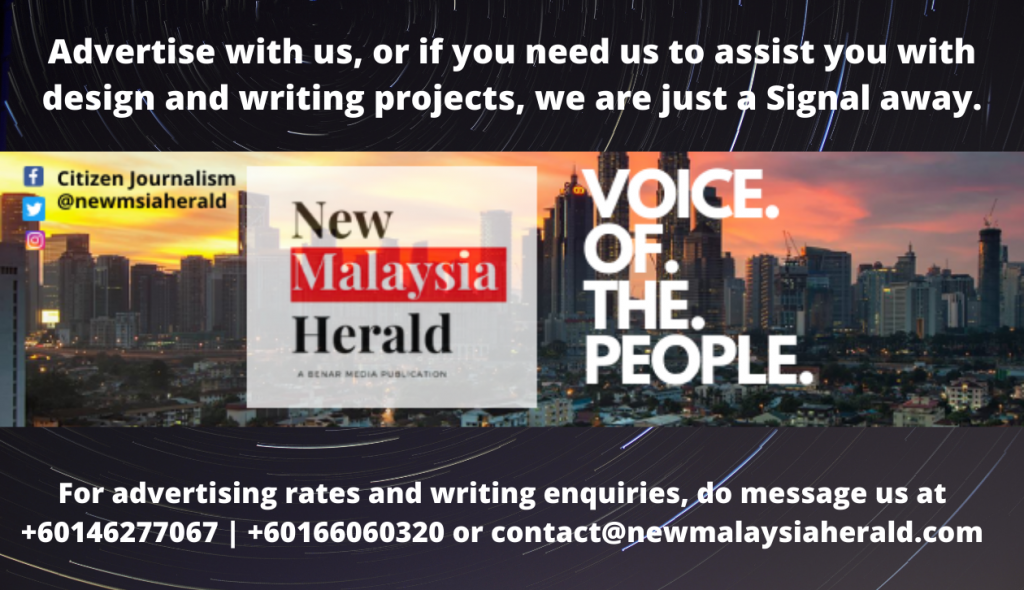 New Malaysia Herald publishes articles, comments and posts from various contributors. We always welcome new content and write up. If you would like to contribute please contact us at : editor@newmalaysiaherald.com
Facebook Comments