Non-Malay for Anwar, Najib has Malay seats, Sabah-Sarawak up for grabs to seize reins of power!
'Politics is the art of the possible, the attainable — the art of the next best' – Otto von Bismarck. See here.
Anwar Ibrahim remains a creation of the media, a media creature since 1968 when he burst on the scene as a student union rebel leader in Universiti Malaya and captured headlines. Anwar, like Mahathir, knows how to manipulate the media which by its very nature has always been an unthinking animal.
Many wannabe politicians may want to throw Anwar out from PKR and politics. That may be indulging in wishful thinking and living on hope.
This commentary and analysis isn't about Anwar per se but ex-Prime Minister Najib Abdul Razak's possible return, with or without the former.
It's also about the duo coming together on Mahathir Mohamad and his Family for allegedly money laundering activities. These errant activities were allegedly facilitated by the abuse of power, conflict of interest and criminal breach of trust after the Cabinet System degenerated into Prime Ministerial Dictatorship.
The court can go into the prerogative and discretionary powers of government and management if abuse of power can be proven. There's case law — Raja Azlan Shah, Asian Arbitration — on this.
Mahathir was Prime Minister from 16 July 1981 to 30 Oct 2003 and from Thurs 10 May 2018 to Sun 1 Mar 2020.
Anwar On Common Ground
No doubt Anwar was cynical during the recent debate on bailouts. However, it can't be said that he was sneering at Najib. There was nothing personal and offensive in his comments. In fact, in principle, Anwar agreed with Najib on bailouts but only after forensic accounting (it includes due diligence), asking the Company whether it needed gov't intervention, and relying on competent Bumiputera.
Anwar doesn't want Bumiputeraism as a euphemism for nepotism, political patronage, cronyism, proxies, nominees, corruption and collusion. In capturing the moral high ground, he fears history repeating itself if there's continued depravity, deviations and distortions on Bumiputeraism.
The Bumiputera Agenda comes under Article 153, the New Economic Policy (1970 to 1990) and the quota system which was supposed to spare critical disciplines.
It's true that Anwar mostly didn't address Najib's 4 Points during the debate. Economics and finance were never Anwar's strong points. He's a Malay studies graduate with an MA in Literature more comfortable with Shakespeare.
The critics find his knowledge of philosophy — fantastic explanations on matters which can't be explained — more on the shallow side.
Anwar went into the debate unprepared. He may have wanted to give Najib, in case he's on the comeback trail, a public hearing on the 4 Points.
Muslim Seats More With Najib
Generally, the non-Malay may be for Anwar, however, Najib has Malay seats, and Sabah-Sarawak are clearly up for grabs. There are many Muslim seats in the Borneo Territories as well and these may be more with Najib.
The RM30b Pan Borneo Highway, introduced by Najib before GE14, remains the former Prime Minister's strong point.
Najib also started the process of delegating greater administrative powers to Sabah and Sarawak, by devolution, under the Malaysia Agreement 1963 (MA'63). "If Sabah and Sarawak want more powers, we can consider it," thundered Najib in Miri before GE14. "Sabah — 'there are secessionist tendencies here' — belongs to Malaysia forever."
Anwar, like Mahathir, has always been consistently anti-MA'63 and anti-Orang Asal (indigenous). The duo halted Najib's promise of devolution.
Mahathir even scrapped much of the Pan Borneo Highway and publicly confessed that he never read MA'63 although he incarcerated Jeffrey Kitingan under the draconian ISA (Internal Security Act) in the 1990s for raising the issue.
DAP, after promising 20 per cent oil royalty and 50 per cent revenue, said that Mahathir doesn't agree with the promises made during the run-up to GE14.
Sabah-Sarawak Decides Malaysia's Fate
In Malaysia, it's not enough to win seats in Malaya. Sabah and Sarawak will decide who forms the federal government.
The Hindu fundamentalist BJP in India for example — a necessary digression — went solo, won the federal government in 1977, thereafter had a mixed record of wins and losses, and fell in New Delhi in 1996 after 13 days in power.
The president swore in the opposition alliance to form the government. They lost the government after a year, staged a dramatic comeback, and thereafter ruled for two terms under former World Bank economist Manmohan Singh. He was the stand-in for Congress Party President, Sonia Gandhi, Italian by birth.
BJP only won in 2004 because it didn't go solo. It successfully made Sonia Gandhi, the "foreigner" behind the prime minister, a national issue.
BJP, linked as the Bharatiya Jana Sangh (BJS) with the assassination of Mahatma Gandhi, had only three seats in Parliament for many decades. Then, in one election it bagged 89 seats. After that, it won the federal government but it fell. BJP blames Mahatma Gandhi — who has lost some of the shine — for the creation of Pakistan.
Marcos-Duterte Phenomenon
In politics, as evident from the history of the BJP in India and Imran Khan in Pakistan, any publicity may be good if it's about building public perceptions. Samy Vellu, Mahathir, Najib, Anwar, Jeffrey Kitingan, Trump, Modi, Mohd bin Salman (MBS), Putin, Xijinping, Marcos and Duterte are all examples of this phenomenon. Karma, the law of cause and effect, favours no one.
Marcos-Duterte proves that many people may only remember a name and the face that goes with it. No one probably remembers what the person said or didn't say or what he or she did or didn't do.
The man in the street isn't a tortured intellectual pontificating sanctimoniously on this and that and that and this. He's more worried about his next meal and where it's coming from.
Najib vs Anwar
Between Najib and Anwar, there are no prizes for guessing who remains universally popular.
Najib introduced the idea of direct cash handouts to the B40 (bottom 40 per cent) people.
Anwar, based on his track record in Umno, swore to stop the Church bells chiming and temple bells pealing. It was part of his Islamist Agenda outside the rule of law, the basis of the Constitution, to project mosques as the supreme places for worship. The Constitution enshrines freedom of conscience.
Anwar also converted many mission schools to national schools, renamed them, and carted away their statutes and religious icons. The history was lost.
In Sabah and Sarawak, Anwar insisted that Muslim should head PKR. That led to a parting of ways with Senior PKR Vice President Jeffrey Kitingan.
Anwar was against the authorities concerned about rounding up and deporting the mostly Muslim PTI (pendatang tanpa izin or illegal immigrants).
Anwar's and Mahathir's names featured prominently in the 2013 Royal Commission of Inquiry (RCI) Report, commissioned by Najib, on illegal immigrants in Sabah. The electoral roll, it emerged, was saddled with PTI born outside Sabah but holding local late registration birth certs. They allegedly hold Malay MyKad which by law, Article 160(2), is confined to Singapore and Malaya.
Public Attention
The public attention span remains all too brief. Again, the people have other things to worry about.
The bandwagon effect comes in.
When voting for Marcos-Duterte became the fashion in the Philippines, the rage, everyone friend and foe jumped on the bandwagon. The rest is history. See here.
As with Najib's "Malu Apa BossKu" (Nothing to be ashamed about, Boss!) mantra, Marcos-Duterte was about the power of branding. Brand loyalty exists. For example, many consumers are still loyal to Milo although the Company has been caught filling cocoa products with 40 per cent sugar.
Many people still swear by Colgate although there are other brands on the shelves. We even refer to other toothpastes as Colgate.
King Of Frogs
Who remembers what Jeffrey Kitingan, for example, said or didn't say, did or didn't do? All the people remember is that Jeffrey speaks up and speaks out. So, the voters reckon that he must have leadership qualities and should be in Parliament.
Critics call him King of Frogs but he continues to win elections. Jeffrey claims to be a good frog i.e. he does not abandon "principles". He may have a point there if the jury does not remain out on the claim.
GST Hot Potato
In Malaysia, the people were unhappy with the 6 per cent GST causing prices to go up 24 per cent and the end of subsidies. The traders refused to share the delayed 18 per cent refund from the Ministry of Finance, i.e. 24 – 6, with consumers.
The issue isn't whether GST is a good system or otherwise.
If traders reimbursed the 18 per cent to consumers, prices would go up only 6 per cent.
Many countries, including Singapore and India, have successfully implemented the GST System.
In Malaysia, the roll-out was flawed.
The Ismail Sabri gov't won't bring back the GST System before GE15. After GE15, it may be political suicide if the roll-out is flawed.
Apparently, traditional Chinese traders refuse to co-operate with the gov't on implementing the GST System.
Many closed shop when GST came in before GE14.
The Opposition became stronger when the draconian Internal Security Act (ISA) was ended before GE14 in 2018.
The Opposition claimed that cash injections, advised by the World Bank to reach the B40 by-passed by government development projects, were a form of bribery by Najib for votes. Ironically, the Opposition won. GST swept away the ruling Barisan Nasional (BN) after an uninterrupted 61 years in power at the centre.
It's a blessing in disguise that the BN was defeated in GE14. Otherwise, the world will say that the people have lost their sovereignty to a small group in power, as in Singapore and Sarawak. – New Malaysia Herald
About the writer: Longtime Borneo watcher Joe Fernandez keeps a keen eye on Malaysia as a legal scholar (jurist). He was formerly Chief Editor of Sabah Times. He's not to be mistaken for a namesake previously with Daily Express. References to his blog articles can be found here.
The points expressed in this article are that of the writer's, and do not necessarily reflect the stand of the New Malaysia Herald.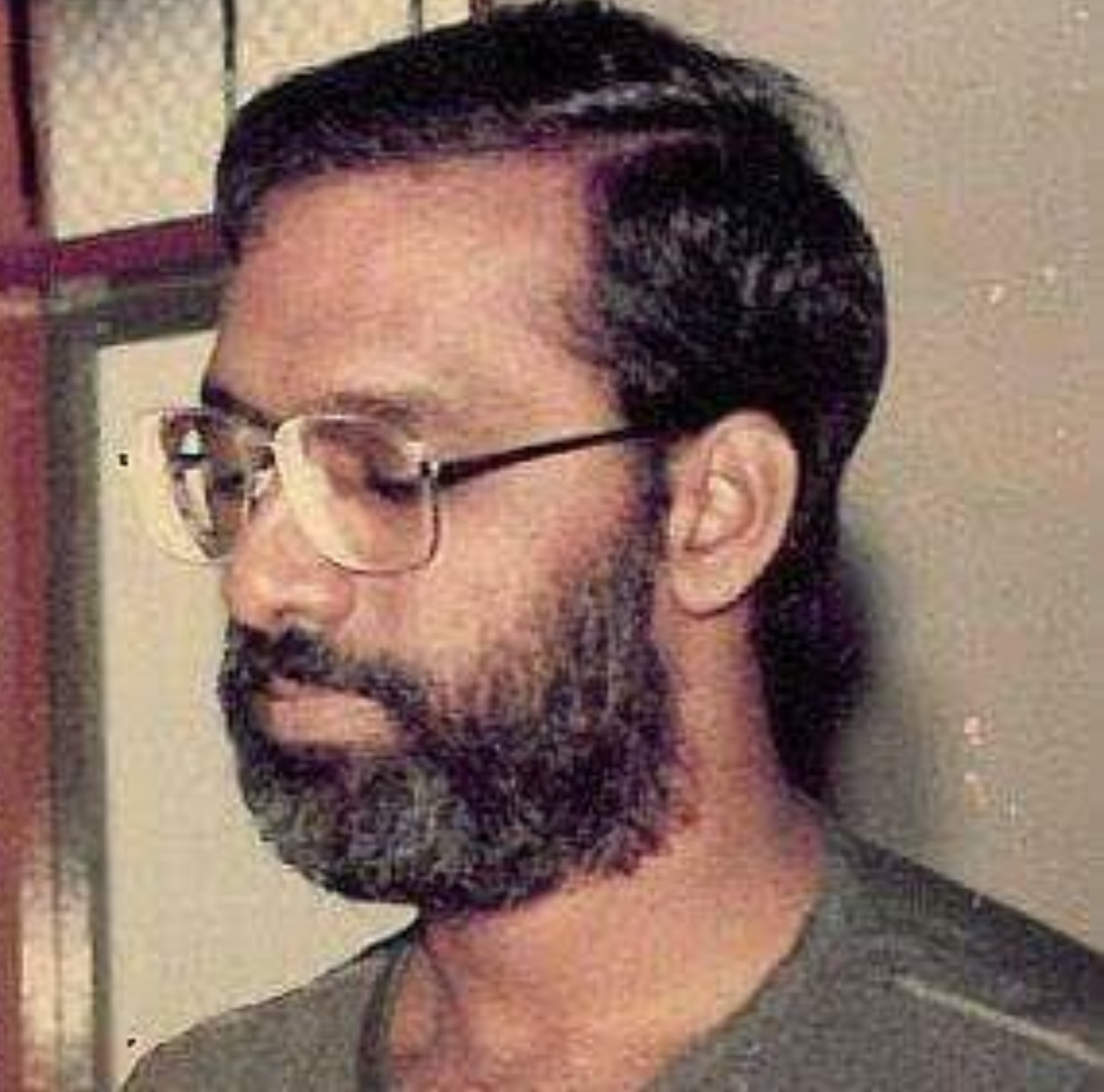 Longtime Borneo watcher Joe Fernandez has been writing for many years on both sides of the South China Sea. He should not be mistaken for a namesake formerly with the Daily Express in Kota Kinabalu. JF keeps a Blog under FernzTheGreat on the nature of human relationships.
Facebook Comments