By Bob Morshidi
If you're still reading this, you've gone on a journey of three articles here and here, which ends with this one. If you're a fellow nerd, you just appreciate that someone understands your journey. If you aren't, you're wondering what value being a nerd can bring you?
Well, here are some Malaysian nerd icons who've shown that you should embrace what you're passionate about, and don't care about being uncool, because people who don't care about that and just love what they love, are the coolest people of all.
Remember, embracing something wholeheartedly when you love it can surely only bring positives. As people like to say, "Find a job you love, and you'll never work a single day in your life". Just look at these ultra cool Malaysians below who have made waves internationally.
Our beloved Tan Sri, hailing from one of our food capitals, Ipoh, started making a name for herself alongside Jackie Chan, before setting the world alight as a Bond girl in Tomorrow Never Dies. Known as an actress with versatility and talent, she became a big cultural icon in the Nerd world, being the first Malaysian to helm the position of Captain of a Federation Starship in Star Trek Discovery. She's also the Captain of a Ravager ship in Guardians of the Galaxy 2, which means technically, her character fought Thanos in Endgame.
You'll probably look at this name and wonder "Who?"
However, if I say the name "Final Fantasy XV", some of you will go "Ah yes, of course!"
This man, Wan Hazmer, worked his heart out and got himself the role as one of the game developers for Square Enix, a big video game company responsible for AAA game series and titles like the Final Fantasy, Dragon Quest and Kingdom Hearts. Although now residing in Japan, he has such love for Malaysia that Malaysian food staples like Roti Canai, Teh Tarik and Satay appear in the game due to his hard work and persistence to the head developers that the foods themselves bring much needed atmosphere into the game. The game has sold 8.9 million copies worldwide, which means that 8.9 million players or more have gotten their character to try one of Wan Hazmer's dishes. Bigger than any chef in the world by my reckoning.
Yours truly is an avid Nintendo Switch gamer (Until he had to sell his Switch during MCO to survive. Fun times indeed). Thus when No Straight Roads, a game made by Malaysian developers Metronomik, came out, a lot of Malaysian Nintendo Switch gamers freaked out, in a good way, about the idea that we'd soon be playing games created by fellow Malaysians. Wan Hazmer, from just above, was a leader in the creation of this game, working with his cousin as well as a handful of Malaysian artists, designers and musicians. The game currently has a rating of 71% on Metacritic which is a positive point as it's considered an indie game.
As somebody who is immensely hopeless with visual art, I appreciate when an artist is able to tell a wonderful story through their drawings and paintings. Ernest Eng has made a name for himself with his comics satirising Malaysian life (I dub him the new Lat) long before the MCO started, but his series Covidball Z a.k.a. "If Covid 19 was an anime" became much needed relief for Malaysians who needed a laugh while being stuck at home riding out the pandemic. As of writing, his Covidball Z series has just been published in book form and it's truly heartwarming to see so many Malaysians from different backgrounds become one and enjoy his comics together.
Unlike the other mediums above, I'll admit, I've not read the Fried Rice comic series by Erica Eng. However, she won the coveted Eisner Award, considered the comics equivalent of The Oscars, considered Erica's work of such great value she actually won the 2020 edition of the award. She's definitely in my must-read list.
Just Lat, The Kampung Boy
We can't talk about Malaysian comics without talking about Lat. The Kampung Boy was many Malaysians' introduction specifically into real world satirical comics and to many others, their introduction to comics in general. Lat has been well touted as someone who makes fun of all politicians while being very apolitical, using and celebrating Malaysian-ness in his medium but ensuring no races get bullied, and pushing the good memories into our forefront, whether we're Kampung boys or city girls. If you're a Malaysian in any form, you'd just easily understand Lat.
In conclusion
Times have changed my friends. If you have children who are obsessed with something, do encourage them rather than impeding them. No one knows what makes money anymore, but the Malaysians mentioned above decided to chase their dreams, and their dreams came true. Do not impede them because you might become a negative point in an anecdote in their lives, like how Ichiro talks about his mom below.

Follow your nerdy dreams, my friends. For real. – New Malaysia Herald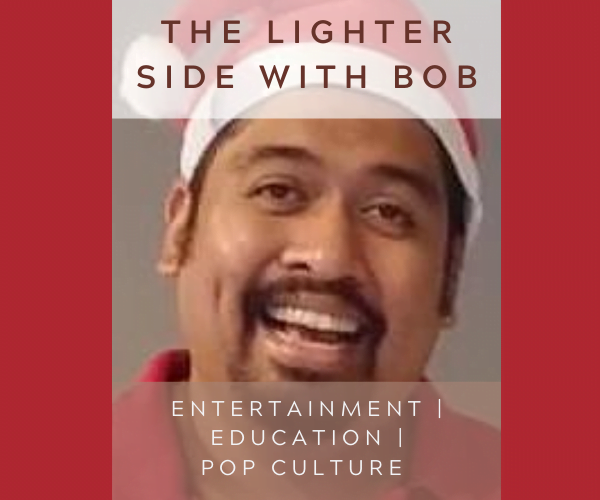 New Malaysia Herald publishes articles, comments and posts from various contributors. We always welcome new content and write up. If you would like to contribute please contact us at : editor@newmalaysiaherald.com
Facebook Comments