Remember events? Those were a thing.
You'd dress up appropriately depending on the event, go there and enjoy yourselves. Doesn't matter if it's a performance, a wedding, or a festival. It was a thing that people loved doing pre-pandemic.
Now in MCO 2.0 (Which I find completely useless. Let's just lift it and go back to normal but with a swab test before entering every building), many an event has been postponed. Weddings that were postponed due to MCO 1 were postponed again. I was supposed to be acting in a show in October but I don't even remember my lines anymore (It would've been the first time I would've acted in four years).
Gratefully, I still managed to experience something that even now, in this strange world, not many people had been able to experience.
I helped produce a show at a festival in Perth, Australia.
What Is The Fringe Festival?
The Fringe Festival and it's many variations are festivals that celebrate "Fringe" performances. Smaller theatre and performance companies, throughout the timeframe of a few days to a whole month, would take small performance venues and bars in a city and put on shows. It started in Edinburgh in 1947 and has since become a staple of big artistic cities around the world.
We even have two Fringe festivals in Malaysia, with the Butterworth Fringe Festival & Rainforest Fringe Festival happening yearly (well, not 2020), helmed by the lovely Joe Sidek.
The Klang Valley should have a Fringe festival. Imagine going to KLCC park in the morning to enjoy Shakespeare in the park, spending the afternoon in KLPAC to enjoy a musical then going to a bar to enjoy a stand-up comedy show. For a whole month.
My History With Fringe
My mom sent me to Murdoch University in Perth, Australia to get my degree and while I was there, I was lucky enough to study theatre and learn from some of the finest theatre professors in the world. I acted and worked in a few dozen shows over the few years I was there and even managed to go to Perth's Fringe World Festival as an audience member for a few shows.
While in Perth I was befriended by Cassee Lazic, another fellow actor and now one of my closest friends. Cassee's company, The Red Velvet Effect, put on a show, Eyes To The Floor, for the 2016 Fringe World Festival, with me as the Publicity Manager.
It was, to be honest, not great. It was my first foray into Publicity for a Fringe show. I had done Publicity before, but in Fringe, one show is competing with another 100 shows to get audiences in.
The Planning Stage: Fringe 2021
In July 2020, Cassee approached me. The Red Velvet Theatre was returning to Fringe 2021 with a show, Dream Girl. She wanted me to be a part of it in any way possible, remotely. I immediately jumped at the chance. Not only did I want to do a much better job than I did in 2016, but I also wanted to learn more about Online Management Systems.
See, despite my experience in Australia, I was not the most well-versed theatre practitioner. Under the tutelage of the wonderful duo of Az'farr Baginda & Katrina Lau of Blubricks, my main job as a Speech & Drama Facilitator taught me a lot about theatre management and curation skills, because if you can manage 30 children who need to sing, dance and act all in one go, you can manage anything. Under them, I became a decent scriptwriter, teacher, storyteller, and I even learned an unexpected skill. I can manage dressing rooms full of nearly 80 actors at one time with hardly any problems.
So, next to handling the publicity of the show, I learned to handle an Online Management System of the festival (called the AVR), from big important things like applying for venues that could host Dream Girl to small things like fixing a typo in a paragraph submitted to the system. While Luke Heath was busy writing the show and Cassee, Luke and Clare Talbot (our stage manager) were busy casting and planning rehearsals, I was busy talking on their behalf to the venues and festival committee itself.
It was unexpectedly fun. Not having to handle actors is a nice change of pace.
We ended up being accepted into two venues. A theatre, Don Russell Performing Arts Centre, and a bar, The Sewing Room.
Rehearsal Process – Selling the show
As the directing and management team started rehearsing with the actors, I started putting plans into motion to sell the show. Karen Saldua created our gorgeous main poster.
And from there I learned another skill. Creating images.
See, I'm horrible at visual art. Below is a sample of how I draw.
So it surprised me that I managed to create some decent visuals on Canva, and it slowly became something I enjoyed doing. Enjoy a small sample of my work.
In the meantime, I did the usual things publicists do. Contacted the media, sent out press releases and managed how the show was being presented to the public (my mom taught me this, being an awesome PR person herself). The trick is making sure there's enough information for the audience to understand what the show was about, but keep the mystery so the audience would want to buy tickets to watch the show.
Showtime
Not only was it strange that I never met half the people that were in the show, but it was also strange that I didn't know the venues as well. However, my job was not to be friends with them but to showcase their talent.
As we came nearer to show day, while they were busy working on their inner motivations and character interactions, I was inviting as many people as possible to the show.
During show day, I was on AVR every fifteen minutes, checking out ticket sales. When the actors got on stage, that was when I relaxed, even though I didn't get to watch the show (I've never seen it).
After the show was over, I'd get pictures of the show from the photographer, create more visuals and sell the next show.
And that's how it went for the next two weeks. Repeated creation of visuals, checking of tickets sales, selling the show itself and communicating any issues that were related to my department(s). Cassee said that rather than being in Publicity and Management, I was her Number 3, handling things when she and Clare were too busy to handle them.
Results
We managed to cover the cost of the show, and audience numbers were respectable (We could certainly have gotten more, but again, hard to compete with a hundred other shows with bigger publicity budgets). I feel I finally redeemed myself from my horrible outing in 2016 and managed to learn a few new skills.
It's still not as satisfying as listening to the audience cheer, laugh and applaud, but in a pandemic, that's the best you can ask for.
Now, enjoy the coolest thing I've made. A QR code that enables you to download our Programme.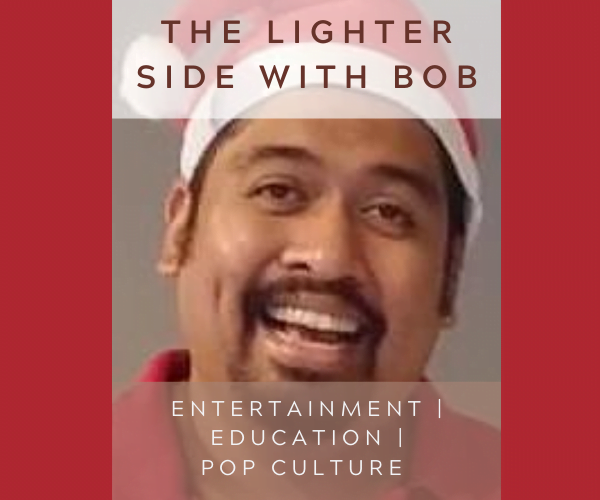 Like what you read?
Subscribe to our news site and be the first to know about New Malaysia Herald's latest news and stories.
New Malaysia Herald publishes articles, comments and posts from various contributors. We always welcome new content and write up. If you would like to contribute please contact us at : editor@newmalaysiaherald.com
Facebook Comments