KUALA LUMPUR: Many welfare homes are being either operated by the government or well-funded organisations, such as churches.
It's very rare to see such a home being operated by an individual who cares for the poor and needy people.
One such compassionate person is 51-year-old Datuk A Vinodt @ Nagaraju.
Vinodt has been operating a welfare home of his own in Kepong here under his organisation, Pertubuhan Kebajikan Kanak-Kanak Kepong Kuala Lumpur, since 1998.
For the past 23 years, his home has nurtured and taken care of some 100 orphans, mostly children, single mothers and abandoned senior citizens.
"I'm from a poor family. So I can feel the pain of poverty. This is the reason why my brother started this home.
"We want to share our income and care for the unfortunate and needy people like orphaned or abandoned children, single mothers and senior citizens," said Vinodt.
Like other homes, Vinodt's self-funded home has not been spared by the current financial hardship caused by the COVID-19 pandemic.
But he is a bit relieved for getting help from other sources.
"We are fortunate now that certain kind-hearted people and organisations are extending their contributions, especially grocery items, for our home," said Vinodt.
Currently, the home takes care of 35 children, aged between five and 18, and 10 senior citizens, including a handicapped person.
Of the children, 22 are still schooling between Standard 1 and Form 5.
"Most of these children were from broken families. Over the years we have given shelter to some 60 children.

"Some have even excelled in tertiary education and became graduates. Some have ventured into various businesses," said Vinodt.
All the children call Vinodt as 'Appa', which means father in Tamil.
"I am proud to be the father of these orphans and abandoned children. It's an honour," Vinodt proudly added.
As Vinodt feeds needy people, it's food for thought for many people on how much they care and share with others. – New Malaysia Herald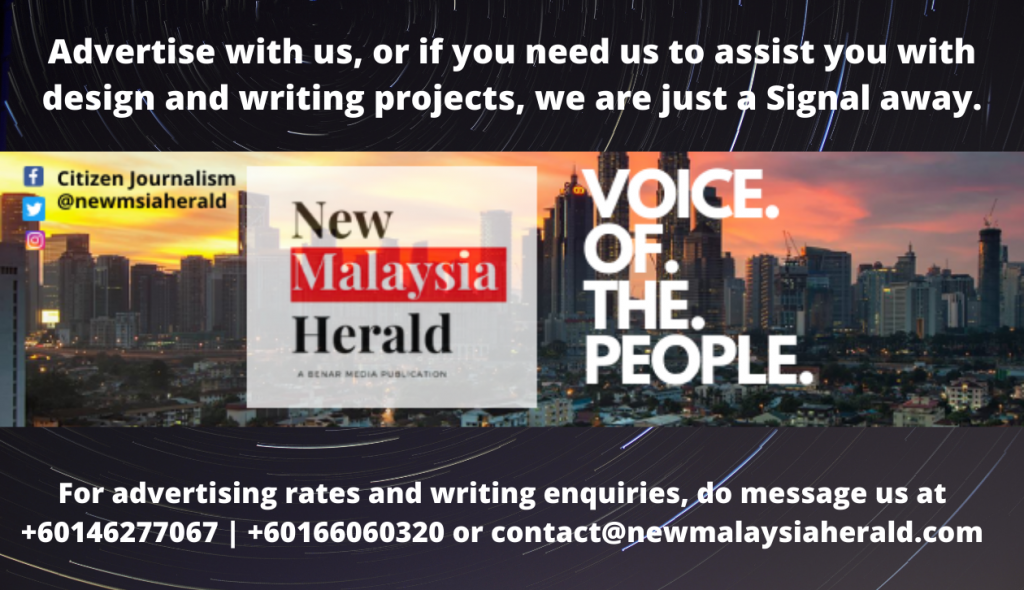 New Malaysia Herald publishes articles, comments and posts from various contributors. We always welcome new content and write up. If you would like to contribute please contact us at : editor@newmalaysiaherald.com
Facebook Comments