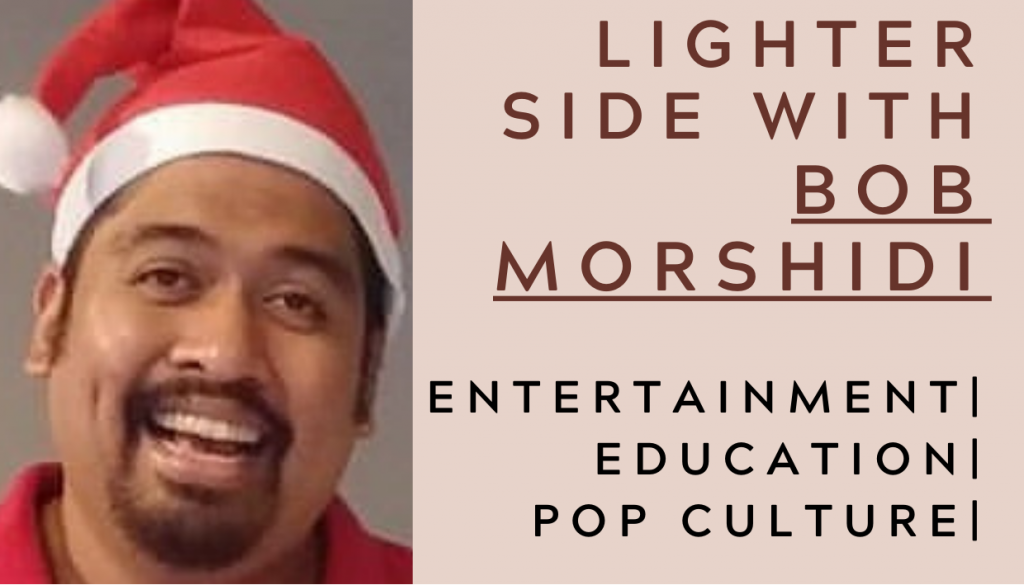 MCO 3.0. We all knew this was coming the moment the number of daily cases went over the 2000 mark.
It is back to the daily drudge of being at home for the majority of us. For adults with families or housemates, it means working while trying to make sure a semblance of peace exists in a household full of people stuck with each other for days on end. For people living alone, it means they spend times not being busy trying to stave off loneliness with Netflix parties, online gaming and video chats. For our young ones, our teenagers and children, it means learning from a screen before using screens again to get away from the stresses of learning from a screen.
However, teens always want more. There's always a yearning to be part of a global conversation. Gone are the days when the voice of the youth isn't heard. Malala Yousafzai, Greta Thunberg and Ain Husniza are proof of that now, the youths are speaking and the adults are listening. The rising popularity of Instagram and Tik Tok proves this, with thousands of hours of content being uploaded every minute.
However, there is a question that needs to be asked. Is the content good?
Not the message of the content, as everybody should be able to express themselves. Is the quality good? Do the teens know how to frame their faces so their heads don't get cut off, which is a mistake that happens half of the time. Are they editing it properly? Do they know the best tips and tricks to help them learn to be the next Spielberg?

Ladies and gentlemen, introducing, 'The Young YouTubers Program.'
What Is It?
It's a 10-week program, in which students will be able to learn the basics of creating videos for Youtube.
Why YouTube?
If you can master YouTube, you can master Instagram, Tik Tok, Facebook and other forms of social media.
Are They Only Going To Learn To Make Videos?
Nope. The 10-week program will teach them the fundamentals of videos: ideation, scriptwriting, recording, editing, learning how to take feedback and marketing one's videos.
Why Would I Want To Sign Up My Teen For This? I Don't Want Them On Social Media
Think of it as learning backgrounds to skills usually reserved for college. Even if the teens don't end up being YouTubers, they'll be able to learn skills that will benefit them in the future. For example:
Ideation: YouTubers have to come up with videos regularly. They post multiple times a week/month. A mix of improvisation and passion leads to ideas that they can make come alive.
Scriptwriting: Yes, your students will be learning how to write scripts. However, they'll also learn how to write in different ways than what they're taught at school. No more "Saya Sebatang Pensil" (I Am A Pencil). More "Today's video will look at the tragic history of how a pencil changed the landscape of Medieval Europe."
Recording: Learning angles is important. Even though they might not be social media stars in the future, there'll be a point of time that they need to learn what's the best angle to present a research paper online or give an interview on TV because they cured cancer.
Learning how to use feedback: This is an essential tool for any human being, but let's face it, teens have a hard time differentiating feedback and outright scolding. This will help them do so, and in the process help them better their quality of work in any field, be it creating videos or schoolwork.
Marketing: People assume that there are jobs where you do not need to market yourself. This is untrue. Recently, a Goreng Pisang (fried bananas) seller made a name for himself by marketing that he accepts payments via Bitcoin. Even if teens don't end up working with marketing, they might end up hiring marketers to market their company, and understanding the language of the marketer means a more successful campaign.
People as young as six can make money on YouTube. After attaining 1000 subscribers, and 4000 watch hours, YouTubers would be eligible to join the YouTube Partner Program. It'll take a while to do so but TYYP is a great springboard to learn how to get there.
How Is The Class Run?
The classes can be anytime, morning, afternoon or night depending on the availability of the students. The classes are for 1.5 hours. It will be an 11-week program, with a two-week gap between weeks 9 and 10 so that students have enough time to create a strong and lengthy final video. The classes will be online and will be small, between 1-2 students a class.
The Billion Dollar Question. Will The Teen Enjoy It?
Definitely. The class has a technical aspect, but that's a small part, with the focus being mainly bringing out the passion in the teen. The videos don't have to be perfect to anyone except the eyes of the teen. The main focus for any elective things people should choose to learn is the word 'Fun'.
Regular readers of mine would know that I have my own YouTube channel. Couple that with my extensive amount of years teaching students from the age of 3-17, I know how to make the classes engaging and fun.
How Do I Sign Up?
Easy. Just WhatsApp or Call 010-2214930 or email Bob.TYYP@Gmail.com – New Malaysia Herald
About the writer: Bob Morshidi is a drama teacher, freelance writer and satirist with a love for absurd comedy, popular culture and the lighter side of the seriousness of life. Follow his Instagram @bearmanwrites
New Malaysia Herald publishes articles, comments and posts from various contributors. We always welcome new content and write up. If you would like to contribute please contact us at : editor@newmalaysiaherald.com
Facebook Comments