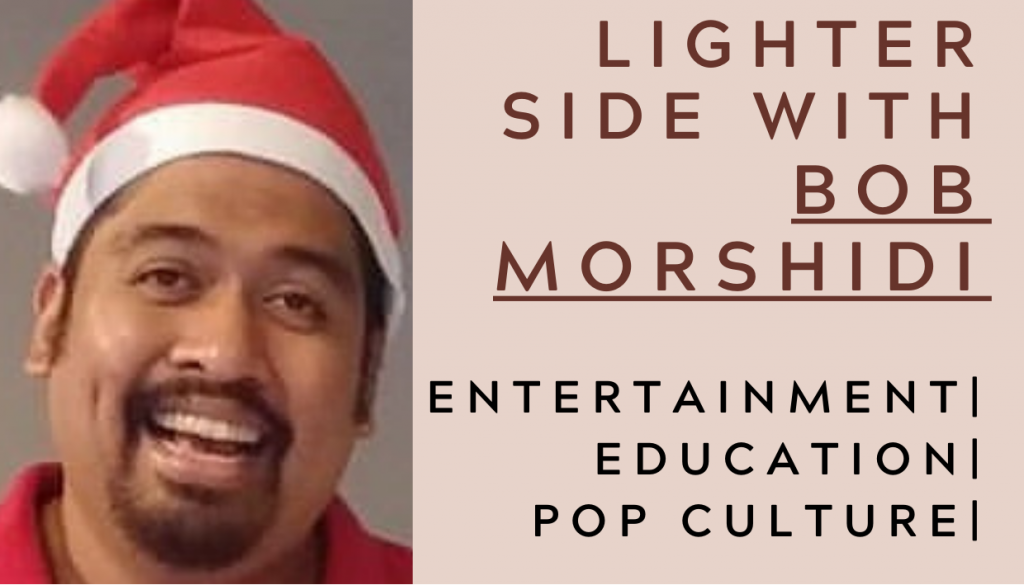 It is here. Movement Control Order 3.0+. Isolation anew.

As the pandemic grows wilder with variants and we Malaysians await our vaccinations so we can finally hug people without fear of killing them, we're pretty much back into lockdown minus a few caveats. Unlike last time, a lot of us are more prepared to spend time at home work wise, with home offices getting a spruce up. However, to take our minds off work now that we can't go out and see the world, here's the media I suggest you sink your teeth into while waiting for this goddamn pandemic to be over.
THAT Reunion
First things first, the Reunion we have all been waiting for. Friends: The Reunion coming on 27 May via HBO Streaming. It is meant to ease our souls and our curiosity about how they would look like now after almost two decades, and how much of 'renovation' work the cast we love would have done on their faces and bodies. We all miss Jennifer Aniston as that famous Rachel, Courtney Cox as Monica, Lisa Kudrow as Phoebe, David Schwimmer as Ross, Matt Le Blanc as Joey and Matthew Perry as Chandler. But in the meantime, enjoy these great shows, books, games and TV shows.
Neil Gaiman is my senpai. A weaver of stories that mix beautiful humour and vistas with horror and ennui, every book of his feels like that wonderful meal you look forward to at the end of a very long week.
The Sandman tells the story of Morpheus. The man of your dreams. Literally. As the lord of dreams, he controls the world that you visit when you go to sleep, and Gaiman originally wrote it as a Graphic Novel with DC comics (which means cameo appearances from DC Comics' heroes and villains like John Constantine, The Riddler and Arkham Asylum).
I recommend listening to the audiobook when you're doing very mundane things like jogging or doing the laundry, as he takes you away from the real world with an amazing voice cast. Gaiman himself narrates and does an amazing job, sounding like a bedtime storyteller before you yourself drift off to sleep to meet Morpheus.
The Expanse is the perfect space opera. Scientifically accurate, beautifully curated and with believable characters, it's what Star Wars & Star Trek wishes it could be. The ensemble is fantastic, with Shohreh Aghdashloo's character Chrisjen Avasarala outcursing characters twice her size and height to the point that they're almost crying asking for their mommy.

I suggest watching a season, and then reading the book corresponding to that season, making the experience that much fuller.
New Girl
My contender for the next Friends isn't The Big Bang Theory or How I Met Your Mother, but New Girl. Zoey Deschanel sells it as quirky girl forced to live with men quirker than her. What sets this show apart is the "Phoebe" character of the show, Nick Miller, is the actual romantic focus, when traditionally this character would be considered an important side character. This show has enough episodes to fill up a week of viewing.
Good Omens By Sir Terry Pratchett & Neil Gaiman (Book, Audiobook, TV Series)
Neil Gaiman makes his second appearance in this list, having partnered up with the late Sir Terry Pratchett to release this book in 1990. This is, without a doubt, one of the funniest books I've ever read. Having grown up with Roald Dahl, that's saying something. There is not a chapter in this book that won't leave you chuckling as the ridiculousness of a demon and angel working together to stop the apocalypse for their own selfish reasons comes full form and is a beautiful release from the real life horrors of the world.
The TV series boasts two of the greatest leading actors alive, David Tennant and Michael Sheen, with an amazing ensemble cast. With this, read/listen to the books first before watching the show.
The Legend Of Zelda: Breath Of The Wild (Video Game)
Miss the outdoors? Need some fresh air? Breath of the Wild is the game for you. The story takes the wayside to a beautiful adventure where you can spend hours just walking, listening to the sounds of nature, occasionally fighting if you choose to do so, and relaxing with your choice of fun. Considered one of the greatest games of all time, you can easily spend 100-200 hours exploring the landscape of Hyrule.
The Martian by Andy Weir (Book, Audiobook, Movie)
Andy Weir is an amazing writer. He'd take years researching what to write that the scientific community loves every single thing he publishes. The Martian tells the story of a NASA astronaut left stranded on Mars, and the efforts of the astronaut to stay alive while the whole of Planet Earth works together for once to save one mans life.
Of course you need Matt Damon in the movie. He always needs saving.
Again, Book first before movie.
Formula 1 & Drive To Survive
In 2021, I can safely say, Formula 1 is the best it's ever been.

The teams are competitive, the pandemic means the schedule is changeable thus very chaotic, and the drivers are all very likeable (except for Nikita Mazepin). If you want to catch up to the current season, which includes a great war between Lewis Hamilton & Max Verstappen, the rise of Lando Norris, Charles LeClerc & Yuki Tsunoda and the war of minds between all the teams, watch Netflix's Drive to Survive first.
Community
A show way ahead of it's time, I can't really explain Community, except it's the punk of TV shows. Just watch this comedy that ran for six seasons (and will be a movie).
Archer
Imagine James Bond, but everybody is incompetent, be it M, Q, Moneypenny and even the villains. That's Archer.
The Witcher (Books, Audiobooks, Video Games & TV Series).
Originally written by Andrej Sapkowski, every single adaptation of The Witcher (The Polish Movie and TV series aside) has been perfect. Mixing fantasy, political intrigue, horror and humour, it's like Game of Thrones, except the writer actually finished writing the books and the video games are set after the books, ensure that the finale won't be a turd on fire.
Books first, TV series next, and then video games.
Extra Content
My Youtube Page, as I have a lot of content coming this MCO. – New Malaysia Herald

About the writer: Bob Morshidi is a drama teacher, freelance writer and satirist with a love for absurd comedy, popular culture and the lighter side of the seriousness of life. Follow his Instagram @bearmanwrites
New Malaysia Herald publishes articles, comments and posts from various contributors. We always welcome new content and write up. If you would like to contribute please contact us at : editor@newmalaysiaherald.com
Facebook Comments