Prime Minister Ismail Sabri warned that action will be taken against the former AG (Thomas) for comments in his Memoirs
It wasn't immediately clear whether, and how, Prime Minister Ismail Sabri would be able to make good on his veiled threat to act against former Attorney General Tommy Thomas for allegedly "errant" comments in the Memoirs, "My Story: Justice in the Wilderness". See here.
Ismail may have been playing to the gallery at the Umno General Assembly on Sat 19 Mar. However, thunderous applause or no thunderous applause, it's safer to assume that Ismail wasn't mincing his words. The Prime Minister was more than likely to "plunge the knife" into Thomas at the slightest opportunity he gets.
The man sees instant stardom ahead as a great hero of the people, albeit among the Umno crowd, if he acts on Thomas' alleged sins of commission and omission. It can't be said that the Umno people love the former AG especially after several party leaders were dragged to court during his tenure. They smell blood!
Already, the former AG is embroiled in a jurisdiction issue on contempt of court involving the Coroner's Court. However, on a point of clarification, the court did not cite Thomas for contempt of court. See here.
Thomas No Pushover
Having said that, the former AG may be no pushover. He knows his rights. It's evident in the fact that he refused to turn up before the Special Task Force investigating the controversial remarks in the Memoirs.
He said the Task Force was not law and was unconstitutional. Of course, it's not law and we should look at conventions i.e. the working of the Constitution. We can't say that everything must be about law. The Task Force comes under the prerogative and discretionary powers of gov't and management. No court would consider them unless abuse can be proven. In this case, based purely on ethics whether a Code exists or otherwise, it may be more about Thomas virtually abusing others, not the Task Force degenerating into abuse.
Thomas ignored the Attorney Generals in Sabah and Sarawak who consider themselves equal to him under the Malaysia Agreement 1963 (MA'63). MA'63 envisages Malaysia as an Equal Partnership of Sabah, Sarawak and Malaya.
The High Court of Borneo (Sabah and Sarawak) and the High Court of Malaya have equal but separate jurisdictions.
Jurisdiction
No case from one High Court can be transferred to the other and vice versa. If the same case is in both High Court, one has to be withdrawn on jurisdictional grounds. If a case is in only one High Court, and lacks jurisdiction, it must be withdrawn before being filed in the other.
The language of the High Court in Borneo is English, it's Bahasa in the High Court of Malaya, with translation in English attached. Strange but true, it keeps Google busy. If anyone ever read these translations, they would discover that Google translations on law are the pits. In the Borneo Territories, it's the reverse. Lawyers may attach Google translations in Bahasa for a bench which may not be that familiar in the English language. All these sum up the politicisation of law and the court. These are issues that Thomas failed to address.
Often, the dedicated focus on law ignores the true perspective on the nature of human relationships and how they are, can be and should be regulated, if necessary. They may well be regulated by law, before the court and/or out of court, in court, or beyond the court, and even beyond law as with the Agong.
Nothing is an issue unless it's in the media, in the court of public opinion, in the social media, enters Debate in Parliament and Public Forums, is a matter of complaint lodged anywhere, a police report has been filed, the Magistrate's court has been notified on it, a case is in court or being settled out court, or it's a matter before the Agong.
A File, once opened on issues, can only be kept away if there's closure. Generally, if a controversy lasts more than two weeks in the media, it will not go away unless there's closure.
Lesser Mortal
In adding insult to injury, Thomas literally humiliated Task Force Chairman J. C. Fong from Sarawak as a lesser mortal, beneath his dignity, and certainly deserving nothing but contempt. In falling back on media reports over the years, it was implied that "Fong may be somewhat lacking in strength of character". The former AG may also be insulting the person/s who appointed Fong viz. de facto Law Minister Wan Junaidi Tuanku Jaafar, and probably the PM as well. I stand corrected.
It was the same attitude, "insulting, humiliating and demeaning" towards the Attorney General's Chambers (AGC), that got Thomas into trouble with the gov't.
In fairness, the AGC can't be faulted. Apparently, they held back and probably even worked against the AG every step of the way, and with good reasons too. They saw him as no leader and no manager. The Gurus tell us that management is about serving the people — i.e. AGC in this case — and in return, obtaining the mandate of power from them over them.
No Power
If we connect the dots, Thomas may have had no power as AG and probably found it difficult to function at the AGC. Also, he appeared to lack leadership skills. Apparently, according to lawyers in the know, he failed to demonstrate vision, mission, objectives, and goals, and didn't initiate activities in line with vision, if any.
We can imagine Mahathir advising Thomas shortly after GE14 on Thurs 10 May 2018: "Thomas, I can recommend the Agong appoint you as AG. I can't force the AGC to respect you and comply with your instructions. It will depend entirely on you. Win their hearts and minds. Don't come crying here and complain about your subordinates. I can't interfere. I won't take sides."
In keeping things in perspective, it may be recalled that the grapevine, in political circles and among the legal fraternity, went into whispers that former AG Gani Patail from Sabah was much harsher than Thomas on the AGC, albeit privately, and appeared to get away with it.
Defied Gov't
Gani, unlike Thomas, defied gov't quietly and insisted some months before he was sacked that only the brightest and best would be recruited for the AGC. In private, according to sources, he was ashamed that the AGC could only win judicial review cases.
In a contradiction in terms, the legal fraternity felt that Thomas didn't appear to care who the AGC hired every year, about 200 lawyers. He preferred to mock his subordinates openly, after he hired them, for not being among the brightest and best.
The incident that pushed Thomas over the edge, and made him see red, was the AGC dragging 12 allegedly LTTE (Liberation Tigers of Tamil Eelam) sympathisers and mostly DAP members to court on sedition charges. It happened while the former AG was away on a break for two weeks. He was not informed.
It was clear from furious remarks in the media that he intended to act against unnamed officers for "insubordination". It was the LTTE episode, according to the consensus in the legal fraternity, that made the AG go berserk on the AGC in his Memoirs. – New Malaysia Herald
About the writer: Longtime Borneo watcher Joe Fernandez keeps a keen eye on Malaysia as a legal scholar (jurist). He was formerly Chief Editor of Sabah Times. He's not to be mistaken for a namesake previously with Daily Express. References to his blog articles can be found here.
The points expressed in this article are that of the writer's and do not necessarily reflect the stand of the New Malaysia Herald.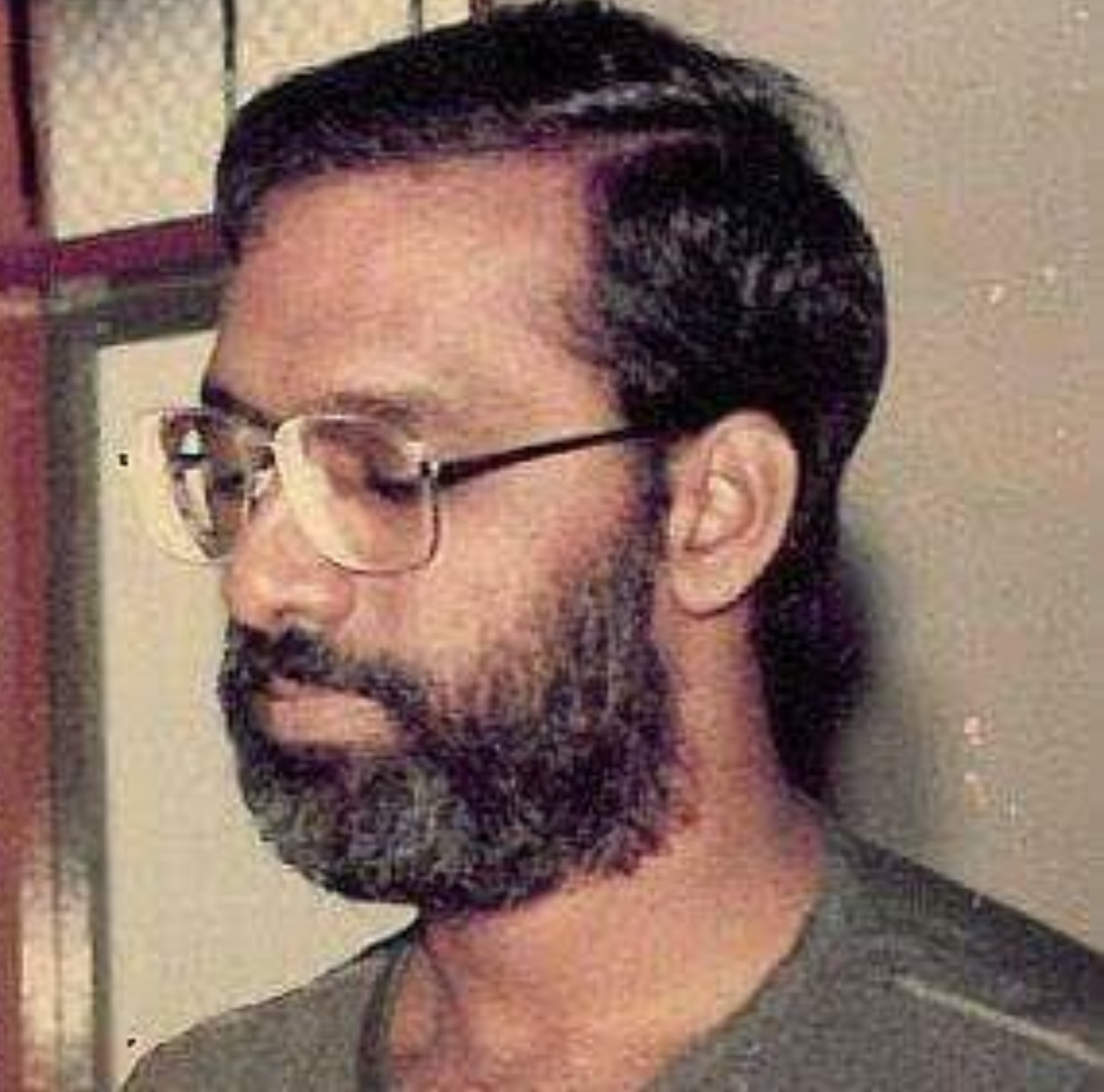 Longtime Borneo watcher Joe Fernandez has been writing for many years on both sides of the South China Sea. He should not be mistaken for a namesake formerly with the Daily Express in Kota Kinabalu. JF keeps a Blog under FernzTheGreat on the nature of human relationships.
Facebook Comments