Between PM Ismail Sabri and Anwar, Opposition Leader the better choice for Umno lawmakers in court
We know from media reports in the aftermath of Mon 16 Aug last year that Opposition leader Anwar Ibrahim did publicly pledge that he would not be a party to illegalities i.e. politically motivated cases, selective prosecution and selective persecution. See here.
We can be forgiven for thinking that Anwar probably did not communicate with former Prime Minister Najib Abdul Razak, or Umno President Ahmad Zahid Hamidi for that matter, on gathering SD (Statutory Declaration) for the prime minister's post.
It's difficult to see why Anwar would reject the SDs from Najib and Zahid. He had nothing to gain and everything to lose.
The other Umno MPs probably withdrew their support for Anwar as prime minister after Najib's and Zahid's reported SDs fell through.
If Umno had thought things through, Najib and Zahid or no Najib and Zahid, the MPs would not have lined up behind Ismail Sabri.
The subsequent turn of events has shown that Najib and Zahid in particular, for any number of reasons, and other Umno MPs as well are not too happy with Ismail Sabri.
It's unlikely the situation would turn around as Ismail Sabri may have no intention of calling GE15 anytime soon.
Sword Of Damocles
If push comes to shove, win or lose, Ismail Sabri could be out of the government at any time. This is the proverbial sword of Damocles that hangs over the head.
If for nothing else, Umno needs to call his bluff on Minister of Plantation Industries Zuraida Kamaruddin and PBM (Parti Bangsa Malaysia).
Ismail Sabri should not think that PBM can be his fall back position and that he can defect to the party with Umno MPs.
Already, there's suspicion on the anti-hop Bill is being delayed beyond a reasonable period of time.
Anwar, of course, did not promise to drop the cases that several Umno lawmakers, dubbed the court cluster, are facing. He could not make such a pledge, which violates the Doctrine of Separation of Powers and live to tell the tale.
It's difficult to see how Umno MPs, especially those facing charges, would benefit by having Ismail Sabri as prime minister.
Ismail Sabri is the worst possible choice as head of government. It's certainly not in his interest to see even one member of the Umno court cluster escape jail and fine, in default additional jail.
Umno MPs may be supporting Ismail Sabri simply because he's a party vice-president. However, in return, they see no benefits beyond the usual perks of office.
Anwar Administration
Anwar, as prime minister, would have been free of the politics in Umno. By now, all Umno court cluster members would probably have been free of cases in court.
If we let the law take its course, under an Anwar administration, those in court can be doubly confident when they send letter of representation to the AGC on their cases.
The AG can take the letter to the court and recommend DNAA (discharge not amounting to acquittal). The court can substitute DNAA with DNA (discharge and acquittal).
DNAA does not mean there's no case. It simply means the AG, under Article 145, can get the court to revisit the case at a time of his own choosing, at some time in the distant future.
DNAA would be the sword of Damocles hanging over the head of the previously accused, now relegated to the suspect category.
Letter of Representation, supported by Affidavit, and DNAA and DNA are nothing new under the adversarial justice system in the Commonwealth.
Settling Cases Out Of Court
Former Sabah Chief Minister Musa Aman, facing 46 charges of deriving personal benefits based on bribery and corruption, was freed not long ago after he sent a letter of representation to the AGC.
It was accompanied by an Affidavit of Support signed by relative by marriage and former AG Gani Patail. In law, siblings can't defend siblings.
Musa reiterated his statement in open court that he collected RM380m in political donations. The AG recommended DNAA. The court substituted with DNA.
Interestingly, the Inland Revenue Board (IRB) did not go after Musa for not reporting the RM380m political donation, tax evasion and unpaid taxes. By law, any donation above RM5K has to be reported and the donor named.
There's no law in Malaysia on political donation. It may be a work in progress.
MACC and/or Bank Negara did not go after Musa for alleged money laundering and freeze, seize and forfeit the RM380m.
Likewise, Sabah strongman Jeffrey Kitingan obtained DNA in the late 90s, but only four years after DNAA.
The suspicion is that Prime Minister Mahathir Mohamad wanted to make Jeffrey sweat buckets after four years in detention under the draconian Internal Security Act (ISA) in the early 90s.
Mahathir alleged that Jeffrey made off with RM4b from the sale of timber from Sabah Foundation concession areas.
An external audit by Price WaterHouse found that the RM4b was the difference between spot prices for timber and long-term contract prices. Generally, Sabah Foundation timber contracts were long-term.
Pardon
Najib for example, based on precedents observed by the AGC, can take the letter of representation route to resolve all cases in court except for the already decided RM42m SRC International case.
If the worst comes to the worst, SRC will end up at the Istana for Pardon.
Najib's cases, all criminal, are not about theft of money or deriving personal benefits from bribery and corruption. All the cases are about being party to illegalities i.e. facilitating money laundering activities and thereby committing abuse of power based on conflict of interest and criminal breach of trust.
This is a highly subjective area in law given the Doctrine of Separation of Powers and the prerogative and discretionary powers of government and management.
The Najib Administration (2009 to 2018), unlike the Mahathir administration (1981 to 2003 and 2018 to 2020), did not degenerate into Prime Ministerial Dictatorship or Presidential Premiership.
The Cabinet System adhered to the two great principles viz. consensus — i.e. no voice against — and collective responsibility.
The money trail revealed in court did not prove that forensic accounting was carried out. This was a fatal flaw in law.
Ismail Sabri Not Neutral
Unlike Anwar, based on his own words, it's highly unlikely that Ismail Sabri would stand idly by if the Umno court cluster sends letter of representation to the AGC. I stand corrected.
Therein lies the dilemma for Umno. The guessing game has begun on Ismail Sabri's days in office. If Umno axes him from the Supreme Council, he's likely to fall back on PBM much like a drowning man clutching at a straw.
Umno would have to decide, and decide firmly, if any Umno MP in government swears by the gravy train and follows Ismail Sabri.
If it's still not too late, Umno can perhaps back Anwar Ibrahim as prime minister before GE15.
It would need strong representation at the Istana for a Barisan Nasional (BN)-Pakatan Harapan (PH) government in Putrajaya. This may be an idea whose time has come – New Malaysia Herald
About the writer: Longtime Borneo watcher Joe Fernandez keeps a keen eye on Malaysia as a legal scholar (jurist). He was formerly Chief Editor of Sabah Times. He's not to be mistaken for a namesake previously with Daily Express. References to his blog articles can be found here.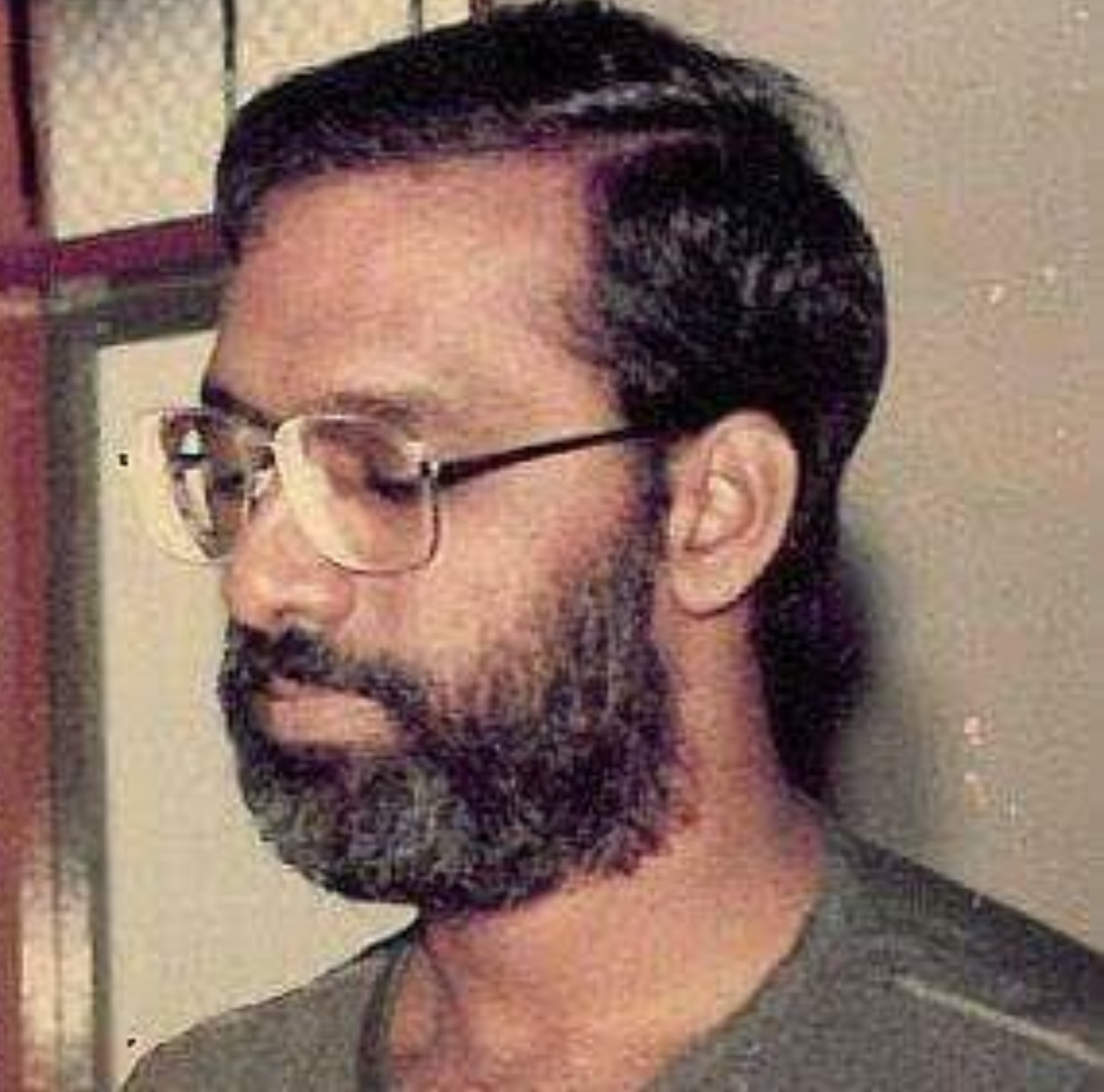 Longtime Borneo watcher Joe Fernandez has been writing for many years on both sides of the South China Sea. He should not be mistaken for a namesake formerly with the Daily Express in Kota Kinabalu. JF keeps a Blog under FernzTheGreat on the nature of human relationships.
Facebook Comments