DAP veteran leader Lim Kit Siang's dramatic statement about Najib underlines the urgent national need for a Royal Commission of Inquiry on political donations
There may be a case, based on what DAP's Lim Kit Siang said in the media about former prime minister Najib Razak, for a Royal Commission of Inquiry (RCI) on political donations. It has been argued, in court as well, that 1MDB was created to generate political donations through new and novel ways. The jury may be out for as long as the RCI is not convened on the political donation phenomenon going beyond 1MDB.
There's no reason for Najib to do what Lim Kit Siang has suggested on the 1MDB. The issue isn't about 1MDB per se. That would be like missing the forest for the trees. The Big Picture sees political donations as the elephant in the room. The UKSB political donations is also a case in point. See here . . .
Najib's cases, all criminal, are not about theft. They are about abuse of power, conflict of interest and criminal breach of trust. Curiously, the prosecution is taking its former head of government to court on highly subjective charges which aren't about the rule of law.
There's case law on the phenomenon viz. the Raja Azlan Shah case law which may or may not have been rightly applied in the 2009 Perak power grab, the bad Application on the power grab in Sabah on Thurs 10 May 2018 — struck down by the Federal Court on 1 Sept 2020 — and the equally bad Asian Arbitration case which claimed immunity from prosecution although there was alleged criminal wrongdoing.
The proposed RCI, if it comes to fruition, will have its plate full of several principles which come into play in government viz. the Doctrine of Separation of Powers, the principle of collective responsibility under the Cabinet System, the consensus principle in Cabinet, and the prerogative and discretionary powers of government and management.
The RCI will prevent the court from putting on blinkers on abuse of power, conflict of interest and criminal breach of trust in the Najib cases.
The RCI would not be about one person only, or about 1MDB. It will search far and wide and near and cover everything on political donations.
There's no law in Malaysia on political donations. Former Sabah Chief Minister Musa Aman's 46 corruption charges were dropped in 2020, for example, after he said in open court that he collected RM380m in political donations. He had been charged with deriving personal benefits from the RM380m and hence committed an abuse of power, conflict of interest and criminal breach of trust.
Musa could have been charged for not informing the Inland Revenue Board (IRB) on the political donation, not paying taxes due on the RM380m, tax evasion, not paying the fines due on unpaid taxes and evading jail sentence due and further jail in default.
Musa was also not charged by MACC and Bank Negara for being party to illegalities viz. alleged money laundering activities involving RM380m. Under money laundering laws, the RM380m could have been frozen by civil action, seized and forfeited. Musa would have been left with a house, car and some money instead of laughing all the way to the bank. Musa now owns the politics in Sabah.
Thunderbolt
In any case, it came from the blue, like a thunderbolt, and when it came, it was dramatic. Lim Kit Siang was the new Karma, for want of a better term, on the numerous criminal cases facing Najib. This was the leader that Mahathir Mohamad publicly described as "Umno's shining star".
Najib, after his fall from grace, conceded that "we all learnt from Mahathir. He was the Guru". Since GE14 on Wed 9 May 2018, Mahathir has been throwing stones at all and sundry, especially Najib, although he (Mahathir) has been staying in a glass house since July 1981. He has never explained how all his children, based on their holdings in publicly listed companies, became multibillionaires.
Mahathir keeps repeating, in virtually brainwashing the people through the media . . . "Najib curi (Najib stole); Najib pencuri (Najib thief); Najib curi duit kerajaan (Najib stole government money); Najib curi duit rakyat (Najib stole the people's money); Najib claims "Cash is King".
Mahathir has been leading the media campaign, based allegedly on a brazen mixture of small and big lies, against Najib. The RCI can probe the Mahathir-led manipulation of the media, an unthinking animal, since 2013 against Najib. The RCI can uncover how many journalists are in Mahathir's deep pockets. The court has been mentioned as well in the wake of the Judge Nazlan case. Let's not go there.
Lim Kok Wing
More proof of Mahathir's links with the judiciary comes from educationist Lim Kok Wing.
Lim Kok Wing's sin was that he advised Mahathir, but only once, against dragging Najib through the mud on politically-motivated cases driven by alleged political prosecution and alleged political persecution. The Mahathir family, led by Marina, went berserk.
I believe, to the best of my knowledge, that LKW was a source of political donations for Mahathir. Mahathir never lost an opportunity to squeeze anyone he knew for all they were worth.
Recognition Withdrawn
Mahathir, in his own words, conceded that he never helped LKW with the university. He may have been behind the government withdrawing recognition for many LKW University programmes. The man may be gone. The problem continues.
Lim Kok Wing had kind feelings for Mahathir. He instructed his Architect, in his own words, to ensure that his house at Mines Lake did not overshadow Mahathir's house. He wanted to make sure that Mahathir could still have a clear view of the Mines Lake from the house.
Multibillionaire Marina Mahathir showed her "gratitude" by taking to the media and criticising the great man, in no uncertain terms, for allegedly sneaking into her father's kitchen "univited" one Hari Raya Aidil Fitri, and helping himself to some kuih.
This is the only multibillionaire in the world who used to invite me regularly for tea, once for dinner. He would WhatsApp from Cyberjaya and I would fly the next day from Kota Kinabalu to Kuala Lumpur. He cautioned me, "never join us at the university. You are free now." See here …
"The government should make you a part of whatever they are doing. Make me a part of whatever you are doing in the media. Let's go places internationally."
Unrecognised
Lim Kok Wing saw himself as a man unrecognised by his country and little appreciated, and that too grudgingly. He implied that people in government always wanted money.
Although mostly left unsaid, it was clear that Lim Kok Wing saw Mahathir as a grave problem for the country. Mahathir, hailing from communist-run Kerala in southwest India, may have been a lifelong closet communist, an allegation which also dogged 2nd Prime Minister Abdul Razak Hussein. If so, they were comfortable in the company of AG Tommy Thomas; and communist detainees in Singapore and anti-Lee Kuan Yew lawyers James Puthucheary and Dominic Puthucheary, and Malayan Communist Party (MCP) Chief Chin Peng, hailed by friends and foes alike as "the first freedom fighter" in Malaya.
Najib Explained The Money
Najib was almost certainly explaining political donations collected by Umno and Barisan Nasional (BN) leaders through government projects when he mentioned "Guru". There was no reason for Umno leaders to approve government projects at the risk of being accused of deriving personal benefit and thereby risk charges of abuse of power, conflict of interest and criminal breach of trust.
There was no reason for Umno leaders to enrich a handful of people, that they knew, through government projects negotiated directly. In law, unjust enrichment was unlawful. Political donations were a different matter.
Umno leaders would have approved government projects to people they knew and trusted. They wouldn't expect such people to stab them in the back in return for immunity from prosecution under plea bargaining. It's an alien practice in Malaysia under our adversarial system of justice. – New Malaysia Herald
About the writer: Longtime Borneo watcher Joe Fernandez keeps a keen eye on Malaysia as a legal scholar (jurist). He was formerly Chief Editor of Sabah Times. He's not to be mistaken for a namesake previously with Daily Express. References to his blog articles can be found here.
The points expressed in this article are that of the writer and do not necessarily reflect the stand of the New Malaysia Herald.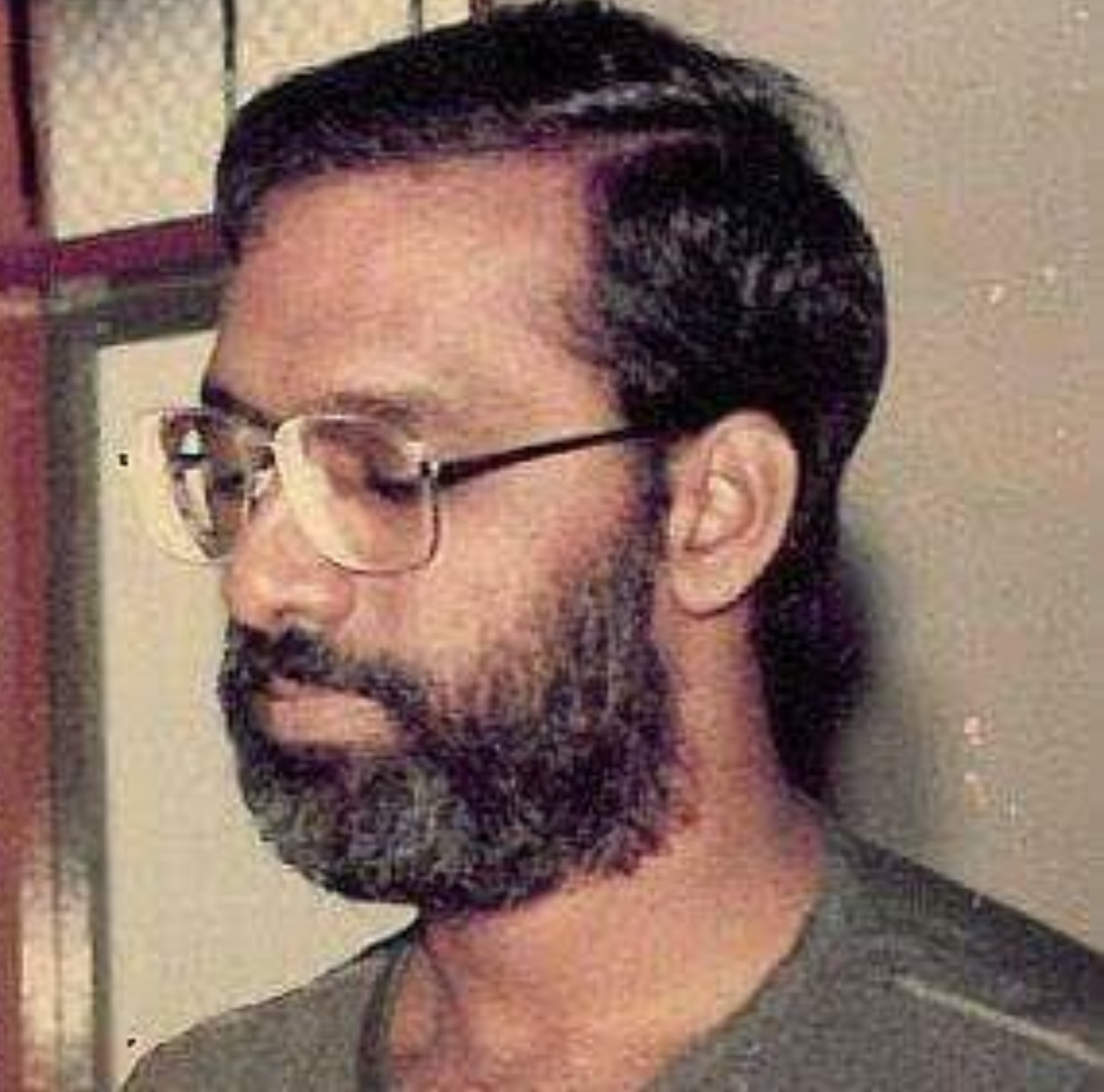 Longtime Borneo watcher Joe Fernandez has been writing for many years on both sides of the South China Sea. He should not be mistaken for a namesake formerly with the Daily Express in Kota Kinabalu. JF keeps a Blog under FernzTheGreat on the nature of human relationships.
Facebook Comments