It's highly unlikely that Attorney General (AG) Ahmad Terrirudin Mohd Salleh would be ready for renewed battle with former Prime Minister Najib Razak especially after Chief Justice (CJ) Maimun has been left with mud on the face!
Commentary and Analysis . . . Former Prime Minister Datuk Seri Najib Tun Razak would probably be immediately released from jail, court or no court, if the UN Review by Christmas finds that he remains political prisoner under "arbitrary detention". There's recent international precedent from Brazil.
Najib's Petition was lodged at the United Nations Working Group on Arbitrary Detention (UNWGAD).
If Najib gets Pardon before the UN Review comes in, the latter would probably be rendered academic and can't be announced, unless there are special circumstances. The UN Review can't sit on redundant issue if Pardon comes first.
The UN Review isn't law but has persuasive authority. It can be cited as Advisory Opinion for declaration as local law.
It was similar UN Review that freed Brazilian President Luiz Inacio Lula da Silva who was jailed after losing power. The Supreme Court of Brazil, based on the UN Review, ordered Lula freed immediately. He regained the Brazilian presidency, coincidentally vacant, almost within days. The court didn't order that he face a 2nd Trial but there was 2nd Review which was mere formality. The Supreme Court had mud on the face.
The above were among the main issues at the Public Forum in Kuala Lumpur on 30 September 2023 titled "Townhall for Justice – Keadilan Sebenarnya untuk Siapa", organised by Pertubuhan Rangkaian Kebajikan Erat Nusa Rakyat Malaysia, Nusa Sejagat Malaysia, Malaysian Youth Activist and UmnoSiswa.
There was discussion on why Najib was seeking Pardon. More on that later.
Najib Comeback
Najib, in taking the cue from Lula, can return almost immediately as Umno President and Barisan Nasional (BN) Chairman, ready for seizing power in GE16 due late 2027, as he has 4.6m followers in facebook alone. DAP can longer turn Umno into another Amanah sponsored by it for seizing Putrajaya under its own Malay Prime Minister. Another PAP government in Malaysia, under the guise of DAP, will not happen.
CJ Has Mud On The Face
If Najib gets 2nd SRC Trial and/or 2nd Review under UN Review, it's highly unlikely that newly-minted Attorney General (AG) Datuk Ahmad Terrirudin Mohd Salleh and the AGC (Attorney General's Chambers) would be ready for renewed battle with the former Prime Minister. Chief Justice (CJ) Tun Maimun Tuan Mat would have mud on the face.
Also, Federal Court Review Panel Head Judge Datuk Abdul Rahman Sebli, in not ordering retrial, said on March 31 that there were many transgressions against Najib. He ruled DNA (discharge and acquittal). So far, it has not happened. There was no Order from the court on the DNA for perfecting it in law for perfection in law.
Najib Unrepresented
Najib was jailed, unrepresented, on August 23 last year without conviction being perfected in law for perfection in law on the RM42m SRC International case.
In the rule of law, the basis of the Constitution, the manner in which the accused was convicted comes first.
Conviction can follow if it has been perfected in law for perfection in law.
There must be compliance with court procedures, the procedures must be fair, there must be due process in line with the principles of natural justice, universal values and common sense, and there must be compliance with the rule of law viz. no discrimination as no person was above the law and all are equal before the law.
Again, there's greater emphasis on the spirit of the law in the rule of law, albeit read with the letter of the law. The letter of the law, by itself, isn't law at all. It's dictatorship. There's no consent of the governed, no legitimacy and no sovereignty. It's rule by law, rule by man, and law of the jungle where anything goes for acting with impunity.
The majority panel of four Federal Court Review judges, led by Judge Datuk Vernon Ong, found that they had no jurisdiction since defence lawyer Tan Sri Shafee Abdullah argued Review as Appeal, for three days, purportedly for another bite at the cherry.
The court of law was only about law. If it's not a matter of law, the court has no jurisdiction i.e. it's not for judicial consideration and resolution. The Sebli and Vernon readings don't represent gridlock in court. The latter can be discounted since it was no ruling at all as the court found no jurisdiction. The dismissal of the judicial review could have been done within less than 15 seconds in one line.
In any case, the Sebli ruling strengthens Najib's Petition for Pardon. Agong, having "received" the green light from Prime Minister Datuk Seri Anwar Ibrahim, can go ahead and Pardon Najib without further ado. Agong will step down in late January next year.
Sultan Supports Najib
The Sultan of Johor, who has explained why the former Prime Minister should be released, takes over as Agong in late January based on election, mere formality under the rotation system, on October 17. The Johor Sultan decreed that more people should either join Najib or he should be released. The Sultan further decreed that "someone who was Prime Minister for 24 years" should join Najib in jail.
Dictatorial former Prime Minister Tun Mahathir Mohamad risks being jailed for sedition, if not deservedly hanged for treason, besides facing numerous money laundering charges, either criminal or by civil action. Mahathir may face criminal case for alleged abuse of power, conflict of interest and criminal breach of trust for "deriving personal benefit" i.e. from bribery and corruption and accumulating "impossible wealth" — in Anwar's words — for the family.
Miscarriage of Justice
Briefly, the Petition for Pardon arises from miscarriage of justice based on the allegedly Tainted Ruling on SRC and Judge Sebli ruling DNA.
Agong needs no reason for Pardon for Najib.
Still, we can hear Agong in video, available in YouTube, personally thanking Najib for initiating the Pan Borneo Highway and thereby mitigating for the former Prime Minister.
The US President in any case, for example, grants Pardon all the time, not necessarily for alleged wrongdoing. Trump pardoned daughter Ivanka and the husband Jared Kushner just before he stepped down. No one accused the couple of wrongdoing.
No Emotions In Law
There's no place for emotions in law. Prejudice and hate compromises credibility and forfeits the right for benefit of the doubt. The court of public opinion, the social media, the mainstream media and alternative media are plagued by Najib haters, albeit in ever shrinking numbers.
The SRC case isn't about Najib but the rule of law, the basis of the Constitution. The issue isn't about whether he's guilty or innocent, whether he stole or didn't steal. If Najib stole 1MDB bond monies or from SRC, let the court say it. There can be no law where someone didn't steal money but can neverthless be turned somehow, by hook or by crook, into the proverbial black sheep and/or scapegoat by Trial by Media which influences the court.
A Bank Negara analyst detailed in court, in recent days, the 1MDB bond monies that entered Najib's account. That doesn't mean he committed theft.
In law, money can enter accounts. In law, account holders have right on spending the money with them.
There can be no law which states that money cannot enter accounts, and if they entered, it can't be spent unless the source was verified.
The Prosecution has conceded that Najib wasn't involved in wrongdoing at 1MDB.
However, in contradiction in terms, it claims that Najib gave blessing for alleged wrongdoing by Jho Low and "comrades in crime" at 1MDB. Hence, the charges laid against Najib on abuse of power, conflict of interest and criminal breach of trust based on deriving "personal benefit" from bribery and corruption.
No Proof
So far, there has been no proof that Najib gave blessing.
Malaysia has worked on out of court settlement with an Arab nation on bond monies stolen from 1MDB.
Jho Low and international bank Goldman Sachs never allowed Najib any control of 1MDB. Malaysia, the Prime Minister has confirmed, was also going after Goldman Sachs for bond monies stolen from 1MDB.
The US government was protecting Goldman Sachs on the grounds that, 1MDB or no 1MDB, Najib or no Najib, the international bank was too large to fail. Goldman Sachs will collapse and implode if Malaysia goes all out against it. There will be run on the bank. Already, a bank in Switzerland closed down because of 1MDB. It has been existence for at least 300 years.
Another bank in Switzerland was keeping RM3.5b which SRC borrowed from KWAP, the retirement fund, along with another RM500m. It was revealed in court. — NMH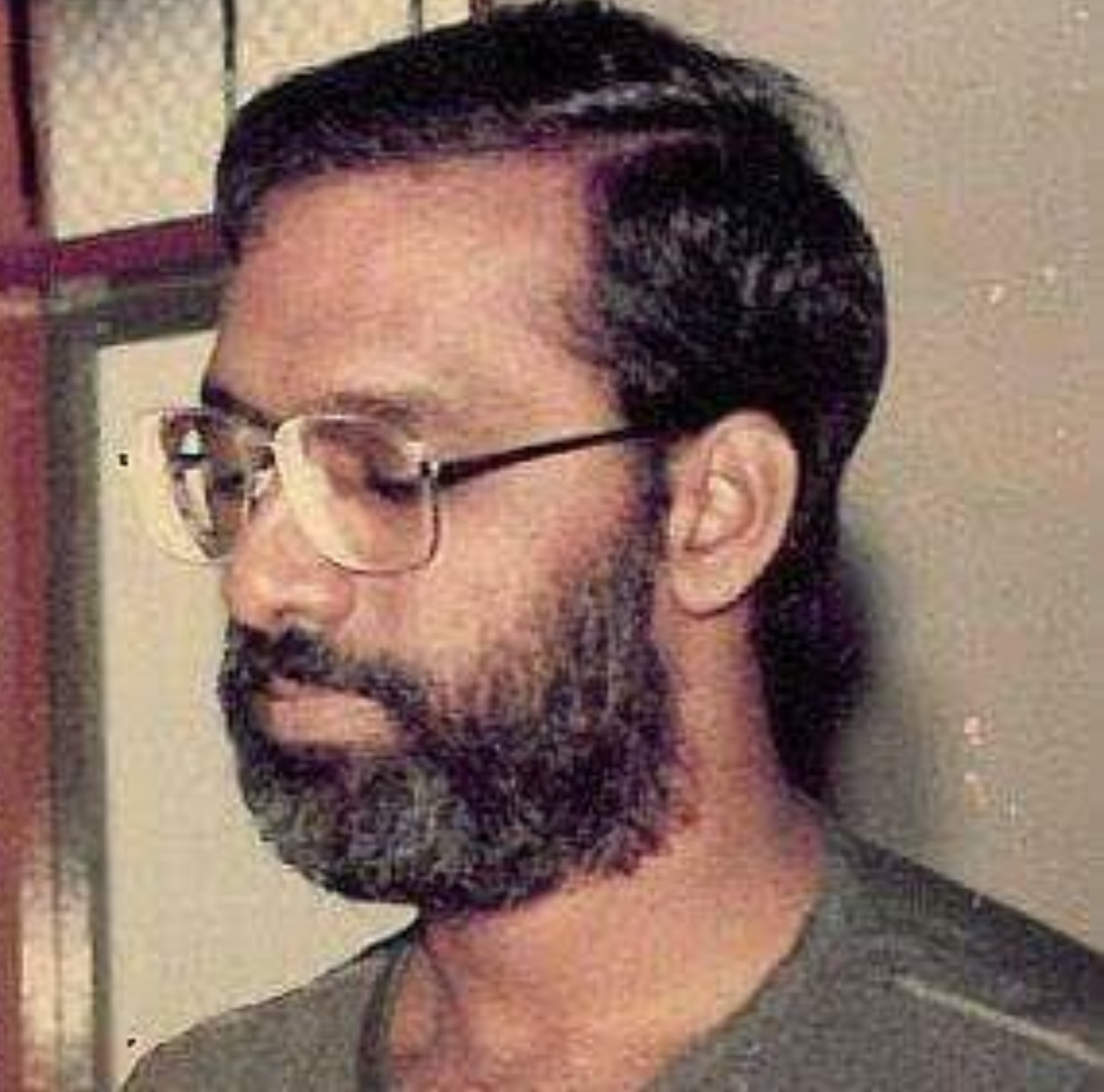 Longtime Borneo watcher Joe Fernandez has been writing for many years on both sides of the Southeast Asia Sea. He should not be mistaken for a namesake formerly with the Daily Express in Kota Kinabalu. JF keeps a Blog under FernzTheGreat on the nature of human relationships.
Facebook Comments