EDIT: This article started off as part of my thesis for university, which was then adapted into a video essay. The essay can be viewed here.
Last semester, I did a survey on social media trends during lockdown. And it seems that a lot of people were watching Youtube, Netflix, Amazon Prime and other services too. One other major streaming app that was in the polling question was Quibi, a startup streaming service from former Dreamworks exec Jeffrey Katzenberg and former ebay CEO Meg Whitman.
Zero people I've surveyed had seen Quibi despite the app's availability in Malaysia, and on 23 October, Quibi shut down after six months.
What went wrong? Well, let's go back to 2018.
Meet Jeffrey Katzenberg. He was the man responsible for The Disney Renaissance, from The Little Mermaid to The Lion King. He helped save Disney from further financial problems.
However, he is what many in Disney called a "Petty Asshole". What made Katzenberg such a controversial figure within Disney was that while he was great at introducing A-List actors as staples within Western animation, he was also known for screwing them over especially one Robin Williams during the production of Aladdin. I won't get further into this but I'd recommend Lindsay Ellis' video on this.
After several controversial moves within Disney, he left Disney to establish Dreamworks in 1995. There, he was responsible for works like Prince of Egypt, Antz and the one and only, Shrek. The success of Shrek and its sequels helped pave the way for Katzenberg as the true king of Hollywood animation, especially when Disney reentered the slump in the 2000s and had to rely on Pixar between 2001 and 2011.
When NBCUniversal bought Dreamworks Studios in 2016, Katzenberg left the company and in 2017, he founded an investment firm called WndrCo which is aimed at investing into new media technologies. There, he met his new comrade in arms: Meg Whitman.
Meg Whitman was the brain of Ebay until 2008, and since then she has been frolicking around a sinking ship after sinking ship. She ran for Governor of California in 2010 despite having never voted in her life, only to get beaten by Jerry Brown. She then became a member of Hewlett Packard's Board of Directors, only to have sunk the company even further.
With the powers combined, Meg and Jeff created……..Quibi.
Now, what is the logic behind Quibi? Glad you asked.
Streaming took over the world when Netflix started its streaming service in 2009 and then made it available worldwide, killing brands like Blockbuster Video who rejected the call to buy Netflix in 2000. Blockbuster also tried to create their own streaming platform with the help of Enron, and that didn't pan out according to the documentary Enron: The Smartest Guys In The Room.
And as Netflix grew, so did every other streaming service. Hulu, Amazon Prime, Tonton, Viu, iFlix, etc. And many other channels started experimenting with their own streaming services, with Shudder, Peacock, Disney+, Britbox and so many more.
Now what made Quibi much different from other streaming services was that it had several criterion: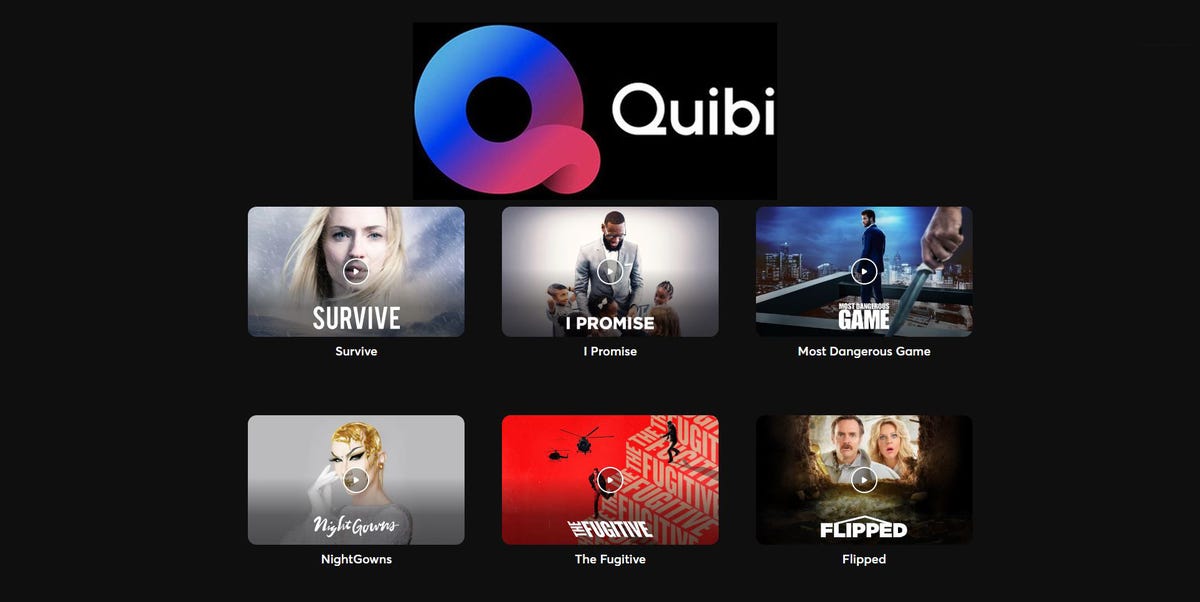 a) All content is less than 10 minutes
b) They can be watched vertically or horizontally, via a technology called "Turnstyle"
c) They can't be shared to Apple TV and Chromecast, and screen grabbing is disabled by default with no browser access.
And that's where the problems start.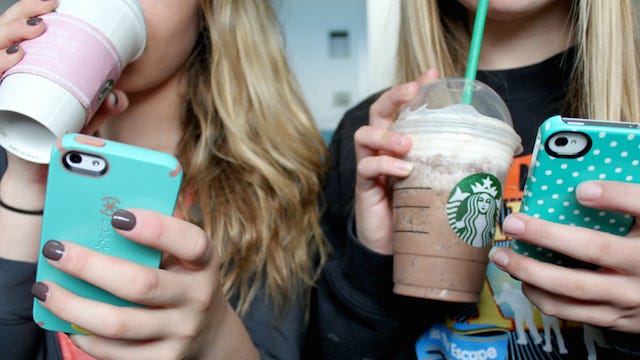 Why less than 10 minutes? Well, Katzenberg's reasoning was that he saw all these young hip millennials watching content on their phones while waiting for their Starbucks orders and thought to himself: "Hey, I should make content for those people."
However, he forgot to realize that the people who are watching stuff on their phones while on a train or in a Starbucks aren't exactly watching content that is less than 10 minutes. Some of them are watching long Netflix shows that they continued from their home because Netflix has, you know, a resume button.
Also, Quibi costs RM20.11. Compare that to another "less-than 10 minutes" video platform like "Tik Tok". Tik Tok is free.
Also, Katzenberg's belief in content being less than 10 minutes is heavily inspired by Dan Brown's The Da Vinci Code.
"The Da Vinci Code" has more than 100 chapters, averaging about five pages per chapter, far less than the normal 20 to 40 pages", he said.
The problem was that The Da Vinci Code is a book, and is not competing with Youtube or Tik Tok.
Oh yeah, and why the name "Quibi"? Because Katzenberg wanted to name it Omakase after his favourite high end sushi place in Los Angeles. Yes, that will definitely resonate well with working class demographics looking to spend RM20.15 of their salary on a video streaming service.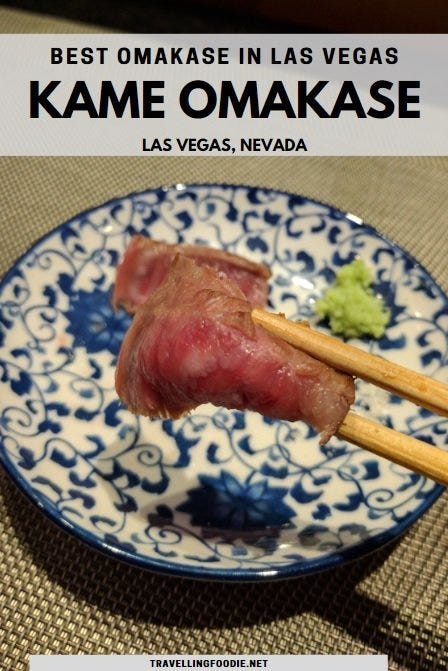 Also, Meg Whitman was a wrong choice to co-head a streaming service. When asked about her TV viewing habits, she responded by saying that she's not "an entertainment enthusiast", and she said the last TV show she has ever seen and liked was Grant on The History, which she claimed was about "President Grant". Well, that's certainly a 'palmface' moment, is it not?
Oh yeah, and going back to that "watching while waiting for their Starbucks Orders" thing that Jeffrey Katzenberg based the entire existence of Quibi on: There was this thing called "COVID-19" which is still happening … for some reason. It caused many people to stay at home and … not take the train or order drinks at Starbucks in order to stop the spread of COVID-19. So, Jeff blamed Quibi's rough start on the Coronavirus.
But here's the thing: Streaming grew BIG during COVID-19, as people are watching Youtube, Twitch, Tik Tok and every other well-to-do service to fill time as they're stuck in their homes. So to blame COVID-19 for Quibi's rough launch makes no sense when every other service is booming right now.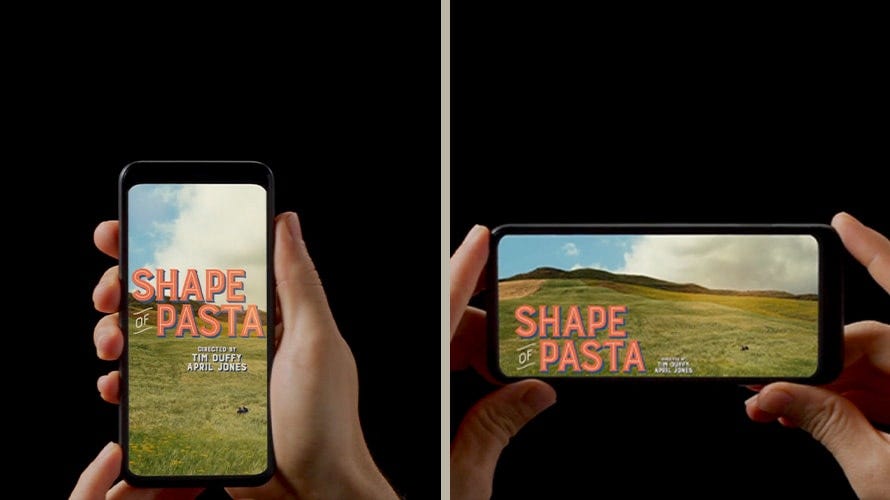 And we should talk about Quibi's innovative technology, Turnstyle. And to talk about that, we have to talk about the shows. The shows aren't good. They're basically either rejected TV scripts being sold to Quibi to fill the void or remakes of movies that were filmed as movies, only to be edited down to 10 minutes per episode. They do have variety and competitive shows, but they look cheaper than stuff on Astro Ria. The only show to make any impact was a 10 minute 2-parter called "The Golden Arm" for the show 50 Stages of Fright. It's about Rachel Brosnahan from The Marvelous Ms. Maisel and House of Cards getting a Golden Arm and dying because of it. Due to the ridiculous nature of the plot, the show became a viral joke on Twitter and Tik Tok.
And this is where the problems start. Every major production on Quibi had a big star, and the all-star cast of Quibi from Steven Spielberg to Christophe Waltz was used to justify the RM20.15 price tag. However, the environment of Hollywood has changed so much since 2001. The rise of Youtube, Twitch and Tik Tok has changed the perception of "celebrity", and the average teenager and young adult do not have the interest towards Hollywood today compared to previous generations, and Hollywood stars these days would have to compete with Tik Tok influencers, Twitch streamers and YouTubers to gain any kind of clout amongst their desired fanbases. Why bother watching Hollywood stars doing Z-grade content on Quibi for RM20.15 when you can watch YouTubers doing A-grade content on YouTube for free? Why bother paying RM20.15 to watch 10 minute interviews with politicians when you can watch the same politicians playing Among Us on Twitch … for free? Plus, Hollywood celebs like Alexandra Daddario, Brie Larson and David Lynch are doing great YouTube content. And guess what? They're free.
The only way for Quibi to actually gain more subscribers on the level of Youtube and Tik Tok would have been to attract certain demographics like K-Pop fans. And there goes another problem: Lack of foreign content. Quibi is available internationally compared to other US-based streaming services, which makes its focus on US-based content even more bizarre. Netflix in Malaysia already has Malaysia-based content with Malay subtitles for non-Malaysian content since 2016. There is already foreign content that has done short "minisode" style shows. Hell, Japanese anime is known for having 10-minute shows that, if bought by Quibi, would've competed with Netflix on anime, and anime is BOOMING on Netflix. If Quibi had made deals with BTS or Blackpink, they would've coasted the rest of 2020 based on K-Pop fans alone, and limiting their focus solely on Hollywood instead of K-Pop icons and online content creators was a huge misfire.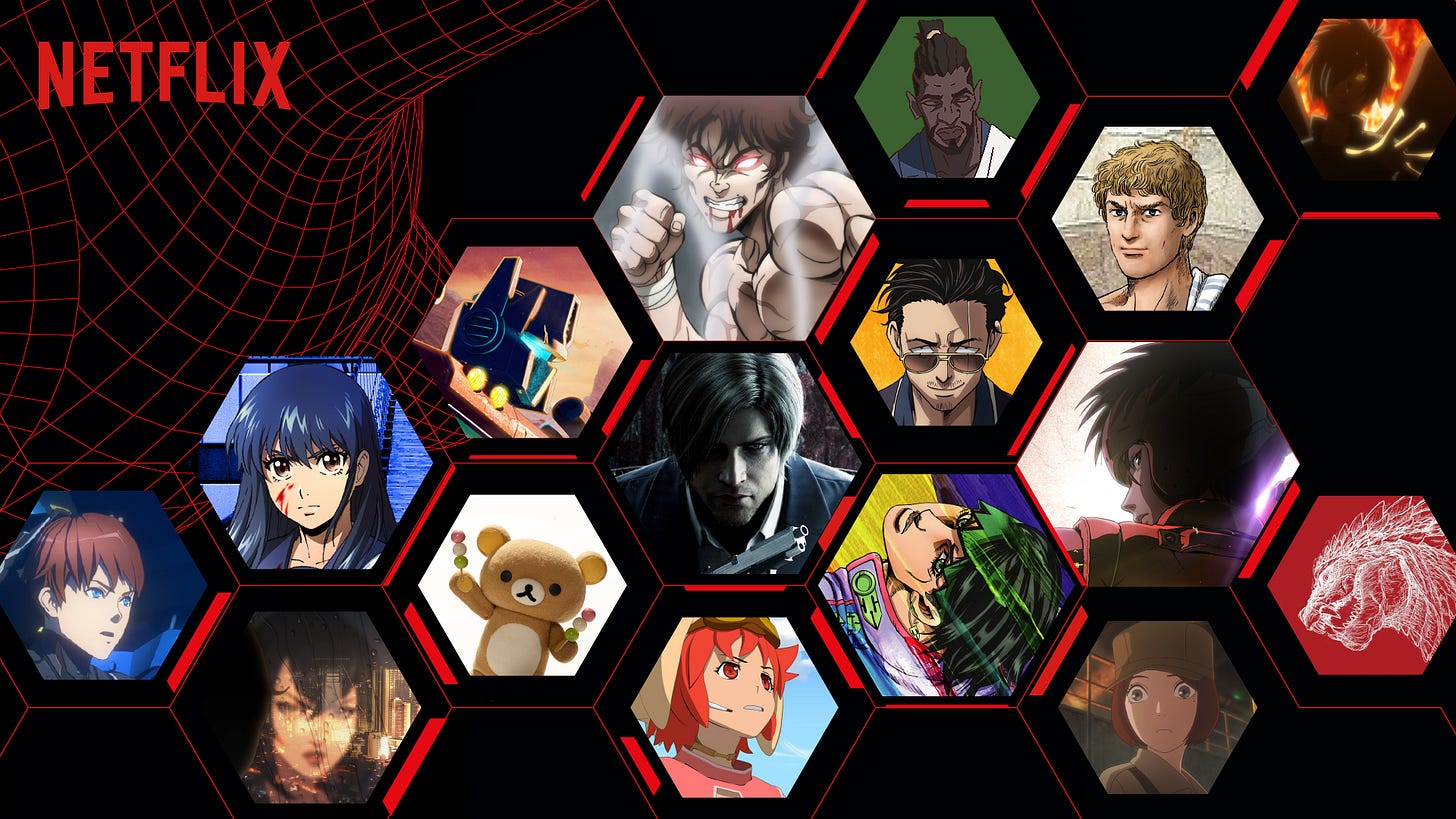 Oh, speaking of "watching stuff on their phones while on a train or in a Starbucks", America is not the perfect demographic for Quibi. The urban sprawl of the United States makes the concept of Quibi more suited to overseas markets, where even rural areas have well built public transportation systems that would benefit Quibi. While Quibi would've technically found an audience in cities like New York, Los Angeles, San Francisco or Seattle, the lack of proper public transportation in suburban and rural areas makes Quibi's concept a little bit difficult I must say. Which makes the argument that Quibi should've also made content that catered to foreign markets.
So back to Turnstyle. Turnstyle allows you to watch any of Quibi's content either horizontally or vertically, and this would've been a great theory but the praxis does not work on Quibi's content. Not many of the shows actually fit the Turnstyle mode and they tended to look awkward as a result. There was news of shows that actually utilize the Turnstyle concept, including a show about a dying hiker who has to use his phone to survive, and turning the phone vertically would show the phone itself, but then you know …
And the final misfire: They can't be shared to Apple TV and Chromecast, and screen grabbing is disabled by default with no browser access.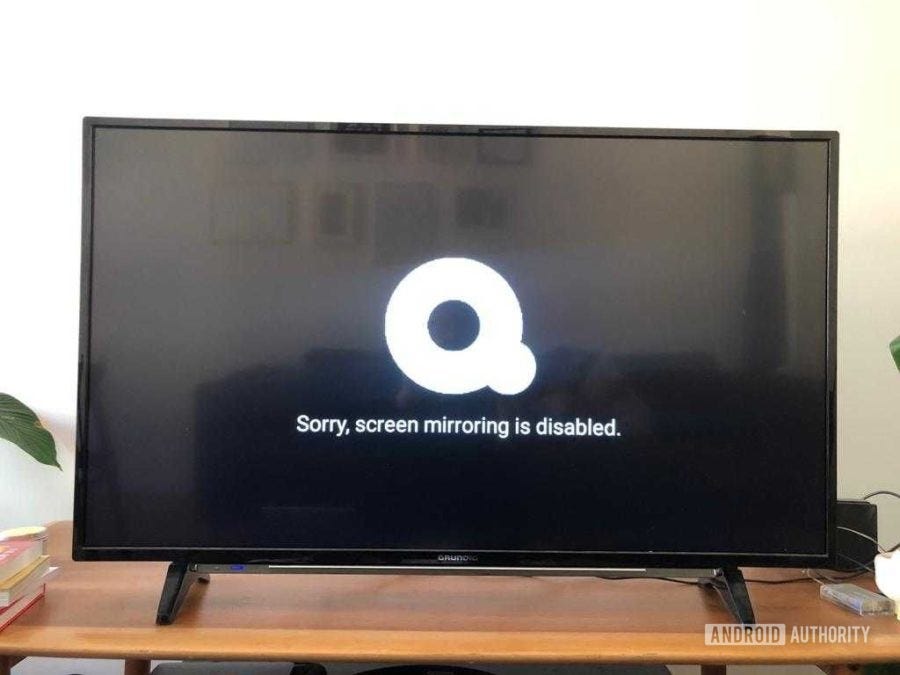 This has got to be the dumbest, most ridiculous mistake Jeffrey Katzenberg and Meg Whitman ever made. If you look at the trajectory of modern Internet culture, a lot of it is taken from 3rd party media content made accessible to everyone. Memes are mostly taken from popular media that is widely available to all. The only reason why memes featuring characters from Avatar The Last Airbender became popular this year was because of its availability on Netflix and in response many went on to watch Avatar The Last Airbender on Netflix, and the same goes for Schitt's Creek and The Office. Pop Culture creates memes and memes create pop culture. People are taking screenshots of The Office on Netflix and putting it on Kapwing to create memes and fancams for Twitter and Tik Tok. By removing the ability to screen grab or view content on your internet browser, it removes the ability to truly transform their content into discourse. Which is why NO ONE talked about Quibi shows, and the only reason why The Golden Arm gets any mention was due to that one Twitter user who had to take another phone and then film his phone using Quibi. This is now how television, cinema or any media content works in the 21st century, and the only added Apple TV and Chromecast a month before Quibi announced it was shutting down on 23 November.
As a result, Quibi shut down on 01 December. 1.8 BILLION dollars, thrown out of the window. In conclusion, Quibi was a sad attempt by two billionaire boomers trying to get into the Millennial market and failing at it. They didn't understand the market, they forgot to look at the circumstances and they did too little too late to remedy some of these issues. Plus, Tik Tok and Youtube are free, and nobody wants to pay for 10 minutes of their time. As Karl Marx once said: Gib me dat for free. – New Malaysia Herald
New Malaysia Herald publishes articles, comments and posts from various contributors. We always welcome new content and write up. If you would like to contribute please contact us at : editor@newmalaysiaherald.com
Facebook Comments