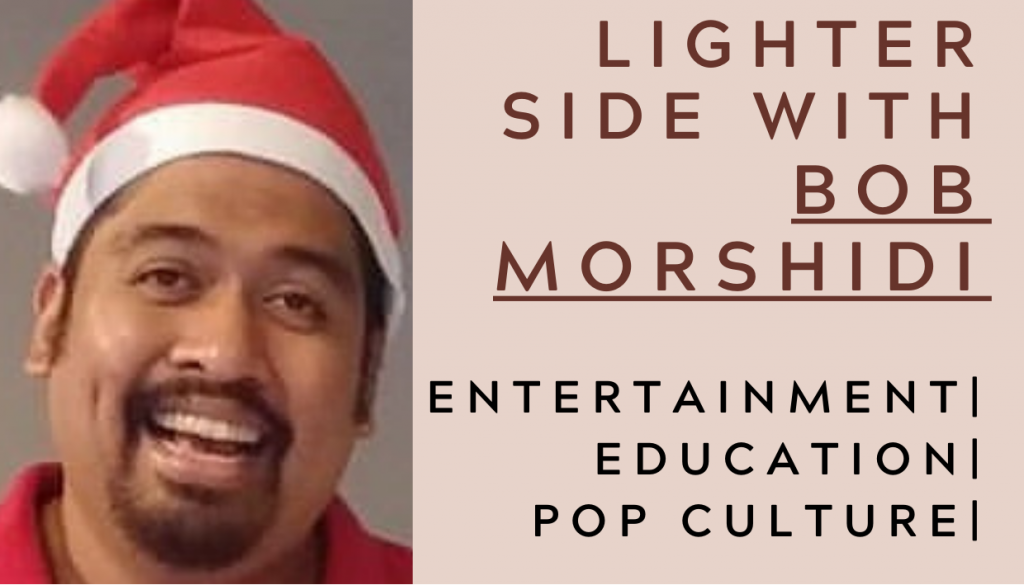 Although not 100% completely honest, Netflix's Drive To Survive is a great way for casual fans like me to get yearly updates on Formula 1. The last time I followed F1 regularly, it was the days when Sebastian Vettel was winning championships, Daniel Ricciardo was this young up and comer and Maclaren were in the hot seat over stealing plans from Ferrari.
However, the most recent season of Drive To Survive had me wanting more. After seeing Sergio Perez's redemption arc, Lando Norris and Carlos Sainz's deteriorating relationship and Romain Grosjean's terrible crash and miraculous survival, I was hooked and I wanted more, so I took the conscious decision to actually come back to Formula 1 and follow it regularly, even staying up when I could to actually watch the races.
This is what I've realised, coming back to Formula 1 in 2021.
The Drama Is More Tangible
My hiatus from Formula 1 did not mean I didn't know what was generally going on. I knew Nico Rosberg won and then retired in 2016, Jules Bianchi's terrible death after an accident in 2014 and that Mercedes and Hamilton were pretty much dominating the decade. I just didn't follow every race and let the stories come to me.

However, the first thing I noticed in the very second race of the season (I missed Bahrain) was how transparent everything was. We could hear almost every and all radio conversations between drivers, their teams and the FIA (Motorsports governing body), their arguments and their tactics. It made a sport which is unreachable for many people that little bit more personal. I like that.
Drivers Are More Approachable In 2021
In the early 2000s, if football players like David Beckham and Ronaldinho were kings, then F1 drivers were gods. Unlike any other sport, less than 2 dozen drivers had the privilege of driving in those loud, fast cars. We'd be lucky to be able to catch a glimpse of them IF we happened to live in the same city that a race was being held in.

In 2021, with social media forming our everyday lives, you can go online and interact with the drivers. Go on Twitch and you might be lucky enough to race online against McLaren's Lando Norris or Red Bull's Max Verstappen. Want to learn Spanish or Japanese? You can go to Sergio Perez or Yuki Tsunoda's Twitter. After a race, various F1 teams would come up with video diaries about how their drivers approach a race weekend, and you can watch it immediately on YouTube, something that you previously had to buy a DVD for.
The Students Are Now The Masters
When I stopped watching Formula 1, Michael Schumacher was trying to help rebuild Mercedes, Sebastian Vettel, Lewis Hamilton and Daniel Ricciardo were young upstarts and Kimi Raikkonen and Fernando Alonso were on top of the world.

Now, in 2021, Schumacher's son Mick is making headlines (mainly cause his teammate Nikita Mazepin is an idiot but also cause Mick is a very good driver), Vettel, Hamilton and Ricciardo are now teaching their younger less experienced teammates (and the young guns have been overshadowing their older teachers at times), and Raikkonen and Alonso are now the old men trying to help young teams develop. It's bizarre but also riveting to watch.
Cars Are Safer, And That's A Good Thing
The cars in 2021 are so much safer. They introduced the "Halo" after Jules Bianchi's terrible accident and it has paid for itself many times over, most significantly saving Romain Grosjean's life just a few months ago in Bahrain.

I've seen idiots who say that motorsport shouldn't be safe. It should be as fast as possible, deaths be damned. What I like to tell them is this.
As of time of writing, just slightly more than a week ago, my father died from COVID-19. A lot of people have died from COVID-19 all around the world. Sports is supposed to be the great unifier, for us to come together and forget our worries. Global crime rates actually decrease during the FIFA World Cup because everybody's glued to their TV sets. Can we not have death in our favourite sports, please and thank you.
Drivers and teams seem to take care of each other as well. Of course there's selfishness, politicising and greed but the drivers and teams seem to genuinely care for each other. When Grosjean's car exploded in Bahrain last year, the drivers seemed absolutely distraught for their fellow driver, who miraculously survived (again, thanks mainly to the Halo, as well as the emergency teams who did amazing work). In the most recent race in Baku, Lance Stroll's rear left tyre exploded at the main straight and he was calling for a red flag, both to make sure no other drivers got hurt and to also ensure that they could get him out of the car safely. In the same race later on a similar accident happened to Red Bull's Max Verstappen and the Red Bull team advised the FIA to stop the race so that all teams could change to fresher safer tyres. Yes there were selfish reasons to do so (Red Bull's Sergio Perez deservedly won the race), but you could actually hear how much the team was worried about all the other drivers.
My Prediction For 2021
2021 will be the most exciting year in Formula 1. Next to Hamilton and Verstappen, Sergio Perez and Lando Norris will be the dark horses who will probably make them sweat all year long. I don't see Valterri Bottas staying in Mercedes past 2021 due to the team having very little faith in him, and I don't see Nikita Mazepin staying in F1 past 2022 cause he's just an awful, unsafe driver. He'll be forgiven a lot this year as it's his rookie year, but not next year.
Hold tight. It's gonna be a great season. – New Malaysia Herald
About the writer: Bob Morshidi is a drama teacher, freelance writer and satirist with a love for absurd comedy, popular culture and the lighter side of the seriousness of life. Follow his Instagram @BearmanBob
Facebook Comments