When UMNO realised too late that they should have listened to Najib Razak!
This is the continuation story of Mahathir's 'failure' to honour 'Agreement with Anwar' bedevils M'sia – Part 1
Grave strategic error after GE14
UMNO's first grave strategic error, made on Thurs 10 May 2018, was the abysmal failure to follow up on Prime Minister Najib Razak's public take that he, as the incumbent in a hung Parliament, should be invited first to form the new government. Barisan Nasional (BN) already had 79 seats in Parliament and there were three Independents who could be persuaded to join it in a new coalition. It could be extended to include a bloc of at least 30 "self-serving" lawmakers, but certainly not their parties.
If push comes to shove, there would have been any number of takers signing up during "horse-trading". Lawmakers in Malaysia aren't about ideology, no party having ideology, but only about "personal benefits".
DAP, which had an ideology, abandoned its Malaysian Malaysia Mantra based on democratic socialism. It began wooing new members denied by Malay parties. DAP rivals Umno for Malay members.
PAS claims to be based on Islam and thereby does not accept the rule of law, the basis of the Constitution. Ironically, PAS lawmakers are sworn on Solemn Oath to respect, honour, uphold and defend the Constitution. If push comes to shove in court, they can be stripped of their seats in Parliament for violating the Solemn Oath.
Since GE14, PAS has been harping on why the Federal government should be only Malay to pave the way for Islamic statehood, an unsustainable concept in multiracial Malaysia. It has been proven by the collapse of the Muhyiddin Yassin government. There are Malay in Parliament but not because they are members of that form of identity. Lawmakers are elected by multiracial communities.
Principles
The jury isn't out on whether MPs in Malaysia, plagued by the "frogging" phenomenon, have any Principles. If lawmakers had any Principles, Parliament would not be soon considering an anti-hop Bill which in fact may contradict Article 10 of the Federal Constitution on Freedoms. The Federal Court, sitting as the Constitutional Court, can interpret the intentions of the framers of the Constitution and Parliament on Article 10 and declare it.
Bersatu Chief Mahathir with 12 parliamentary seats, who won under the PKR (Parti Keadilan Rakyat) symbol, appeared on Thurs 10 May 2018 to be insisting in public on being the Prime Minister.
It's in recent history that the Agong saw no reason to meet him on GE14.
Instead, he granted an audience to Wan Azizah whose PKR, a member of the PH (Pakatan Harapan) pre-election coalition, won 48 seats under its own symbol. It was a one to one meeting between the Agong and Wan Azizah, allegedly the proxy and "puppet" for jailed husband Anwar Ibrahim.
The Agong wanted to appoint Wan Azizah as Prime Minister. She informed the Agong that Mahathir was PH's candidate for the prime ministership. Mahathir, who was PH Chairman, was quoted in the media as expressing no objections to Wan Azizah as PM. In that case, the Agong could have appointed her PM but it didn't happen, and no one knows why. The Agong could have seized on Mahathir's statement where he was willing to make way for Wan Azizah.
The Agong, when Mahathir resigned on Mon 24 Feb 2020, wanted to appoint Deputy Prime Minister Wan Azizah as Prime Minister.
Mahathir objected on the dubious grounds that "Wan Azizah wasn't suitable material as Prime Minister". Mahathir was appointed as Interim Prime Minister on the same day he resigned. He left the Istana, deliriously happy, and publicly toyed with the idea of setting up a Cabinet and government of MPs, their parties excluded. He ceased to be Interim Prime Minister when Muhyiddin was appointed a week later as Prime Minister.
Mahathir complained in the media that the Agong refused to see him although he had "more numbers than Muhyiddin" to be appointed Prime Minister again.
The rest is even more history.
No UMNO, BN, meet
After GE14, the UMNO Supreme Council and the BN did not meet immediately on Najib's public take on the Prime Minister's post. We don't know why the two Councils did not meet on the Prime Minister's position. The Agong would have considered their representation on Najib.
It was a great failure of leadership in a moment of grave crisis in government.
If UMNO does well in the snap Johor polls, it's more than likely that Bersatu would lose the Sabah Chief Minister's post as well, after having lost the Prime Minister's post on Mon 16 Aug 2021. Sabahans may see no reason to support a Chief Minister who isn't on the same page as the Prime Minister. Bersatu and Umno are at loggerheads.
Najib fired the opening salvo on Sabah in recent days in a war of words with Muhyiddin who retorted, like Mahathir, that he was a "convict" and UMNO a "shameless" party.
The Federal Court has yet to visit the rule of law on the Najib conviction. In upholding the rule of law, there will be dissenting grounds in Ruling, and thereby meriting Pardon for miscarriage of justice if the conviction is upheld. Unanimous Ruling cannot, in jurisprudence, be about the rule of law.
It was a grave strategic error that Muhyiddin wasn't willing in late 2021 to risk "humiliation" in Parliament. If push came to shove, Muhyiddin would have survived. Based on parliamentary conventions in the Commonwealth, the Speaker would not give priority to a no-confidence motion unless tabled by Anwar as Opposition Leader.
Anwar showed no inclination for any such move.
He would have dutifully supported Muhyiddin on the passage of Bills as evident in PH's Memorandum of Understanding (MoU) with the Ismail Sabri government.
Lacks Killer Instinct
Anwar probably wants the PM's post to be handed to him on a silver platter. Unlike Mahathir and Muhyiddin as another example, and apparently being goody goody, he lacks the killer instinct.
Anwar remains the Malay face from behind which DAP — in reversing PAP run Singapore's exit from Malaysia in 1965 — allegedly hopes to control the Federal government.
Shafie Apdal from Sabah has offered himself in Malaya as another "Malay" face to rival Anwar. Shafie isn't Malay. He's Suluk with roots in the southern Philippines and lost the unelected government in Sabah on Sat 26 Sept 2020.
Again, both sides of the Divide made a grave strategic error when they allowed the Agong and six Sultans to intervene in politics leading up to Ismail Sabri's appointment. – New Malaysia Herald
About the writer: Longtime Borneo watcher Joe Fernandez keeps a keen eye on Malaysia as a legal scholar (jurist). He was formerly Chief Editor of Sabah Times. He's not to be mistaken for a namesake previously with Daily Express. References to his blog articles can be found here.
The points expressed in this article are that of the writer's, and do not necessarily reflect the stand of the New Malaysia Herald.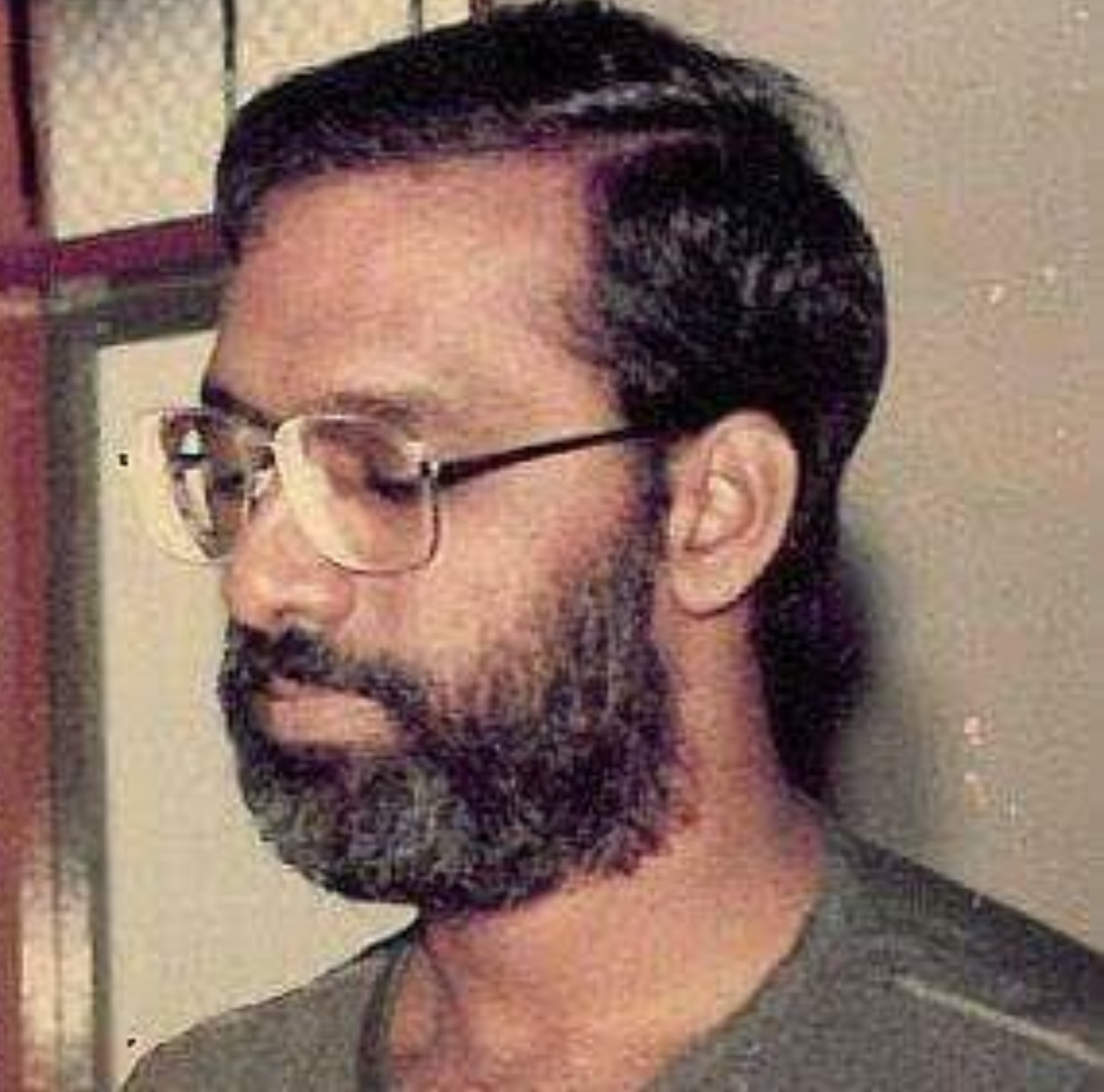 Longtime Borneo watcher Joe Fernandez has been writing for many years on both sides of the Southeast Asia Sea. He should not be mistaken for a namesake formerly with the Daily Express in Kota Kinabalu. JF keeps a Blog under FernzTheGreat on the nature of human relationships.
Facebook Comments