Anwar 'caves in' on Cabinet reshuffle and Role for Najib . . .
Umno and Barisan Nasional (BN) demanding major Cabinet reshuffle and Pardon for former Prime Minister Najib Razak before UN Review comes in!
Commentary and Analysis . . . Prime Minister Datuk Seri Anwar Ibrahim may be resisting pressure for a Cabinet reshuffle in a losing battle, falling back on the virtually mythical prerogative and discretionary powers as the proverbial fig leaf. 
Discretion does not exist if abuse of power can be proven. Abuse of power was the "mother of all issues" that saw former Prime Minister Datuk Seri Najib Tun Razak in court on numerous, allegedly politically-motivated, criminal charges and civil cases.
PMX likely to rejig cabinet, big gains for Zahid Hamidi
If left alone, Najib or no Najib, Anwar would rather just fill the vacancy created by the death of Domestic Trade and Cost of Living Minister Datuk Salahuddin Ayub in July, and move on, looking the other way and/or "buat tak tahu" (feign ignorance). Any number of serious economic, political and social problems keep mounting at home and abroad. That's the elephant in the room.
Anwar faces rebellion
There's growing "rebellion" against the Prime Minister in government and the ruling coalition if not the virtual rubber stamp Cabinet, Madani or no Madani, on the direction of the pandemic-ravaged economy and increasing polarisation in Malaya. 
Malay don't want a DAP-led Federal government under the DAP "Malay face" Prime Minister. Anwar may be DAP's temporary "Malay face" Prime Minister from PKR (Parti Keadilan Rakyat) under its not so Hidden Agenda and "secret plans" for seizing power in Putrajaya and imposing "PAP style" government in Malaysia.
The number of people living below the poverty line has increased exponentially, cost of living remains the major issue, and the RM continues steadily heading south under the Narrative, based on ventilation of ignorance, begun by dictatorial former Prime Minister Tun Mahathir Mohamad, not long after Singapore was granted independence in 1965 by the Malaysia Parliament. The Singapore and Brunei dollars, at one time on par with RM, remain strong.
Islam Islam Islam
Anwar spends much time harping on Islam, Islam, Islam in competition with PAS and its allies in the Perikatan Nasional (PN) Malay Opposition in Parliament. It's all about Malay votes and not creating jobs, putting food on the table, or addressing poverty and other crippling issues. There's no work in nothingness on the other side. Even God has no work in nothingness on the other side.
God has work on this side. God, based on personal testimonies, helps those who help themselves. God, as seen in unmitigated human suffering and trouble spots around the world, isn't about the collective and/or common humanity, or the collective good. 
PN has two Orang Asal (Original People) from Sabah and Sarawak. Both lawmakers, individuals in their own right, belabored in the delusion that the coalition would seize power in Putrajaya after GE15. Agong decreed that SD (statutory declaration) was no proof of support. He further decreed unity government under Anwar. 
Anwar's Cabinet was mostly Malay but the lawmakers supporting him in Parliament are majority non-Malay and from Sabah and Sarawak on the other side of the troubled South China Sea. Therein lies festering problems which zap away at the energy of the government. 
Malaysia One Country, Three Immigration Systems, 60 Years Later
Three Attorney General In Malaysia Have 'Equal Status'
DAP wants more Malay in Cabinet from among its ranks, Amanah which it sponsors as a lapdog, and probably Umno which the party may consider sponsoring as well if it eats humble pie as a lapdog.
Cabinet reshuffle yesterday 
It's clear from various statements in the media by Umno President Datuk Seri Ahmad Zahid Hamidi that the Cabinet reshuffle, based on principles, must be carried out as soon as possible, if not yesterday. 
Zahid himself, insiders say, may be eyeing the powerful Home Minister's post. He wants action taken against errant parties in the "disloyal" Opposition, for allegedly violating their own party Constitution, and rebels in Umno allegedly in cahoots with the increasingly restive Opposition.
Former Home Minister Hamzah Zainudin was seen as a good man who, like Anwar, was able to bring people together. He put together the Sabah government which remains rock solid. The Sabah government also supports him for preventing PTI (pendatang tanpa izin or illegal immigrants) on the electoral rolls from voting in the snap elections on Saturday 26 September 2020 and in GE15.
Hamzah appears very unhappy with Tan Sri Muhyiddin Yassin — Mahiaddin in the birth certificate — for not only rejecting unity government after GE15 but committing contempt at the Istana and bragging about it before the media. Malay and non-Malay, including Sabah and Sarawak, don't support going against Agong and Sultan. The Rulers remain above the fray.
The thrust of the demands for Cabinet reshuffle sees MIC and MCA return with one and two Full Minister posts respectively and two deputy minister and four deputy minister positions. Umno also wants other government positions for MIC and MCA.
BN (Barisan Nasional) friendly parties may be given one government position each.
BN does not want other coalition parties to hold Cabinet positions at its expense. For example, MIC wants its representative in the Cabinet as the 1st Indian Minister in senior position. That position would not prevent other coalition parties, lesser mortals, having Indian Ministers and deputy ministers or taking other positions in the unity government.
Former Prime Minister Datuk Seri Najib Tun Razak figures prominently in the proposed Cabinet reshuffle with Ministerial level post in government, probably in Finance or Economy or both. 
Najib Lost Chances To Stay Out Of Jail
That, in turn, raises the longstanding Umno demand that Najib be granted Pardon, preferably before the UN Review comes in by Christmas. It's highly unlikely that Attorney General (AG) Ahmad Terrirudin Mohd Salleh would be ready for renewed battle with Najib especially after Chief Justice (CJ) Tun Maimun Tuan Mat has been left with mud on the face in the wake of the RM42m SRC International case.
PM Anwar Gives Agong 'Green Light' On Pardon For Najib
Najib 'Out Of Jail' By Christmas After UN Review
DAP may accept Zahid as Prime Minister but not Najib. The party was in cahoots with Mahathir on the Trial by Media against Najib and jailing him by hook or by crook. 
UMNO, Except For Zahid, Against Anwar Ibrahim And DAP
Media Should Not 'Distort' Court Ruling In Reporting
BN reinvented
Zahid sees BN reinvented but based on the two great principles viz. no majoritarian rule but decision-making by consensus — i.e. no voice against — and not on compromises (read surrender).
The other great principle remains power-sharing through seat-sharing and sharing government positions under the spoils of war.
BN also wants the Cabinet System restored, away from Mahathir's dictatorial premiership, under the two great principles viz. consensus and collective responsibility.
In government, BN further wants checks and balances brought back, due diligence on government contracts, forensic accounting on the money trail from the public treasury on anyone being allegedly party to illegalities, and civil action that returns money laundering assets and "secret profits" as state revenue.
MIC and MCA, having given up on Indian and Chinese votebanks, want more Malay seats from Umno. They also want the Malay votes which have remained elusive since GE12 on 8 March 2008. 
More Malay votes for MIC and MCA are possible if village chiefs take the cue from the Sultan as happened in Johor recently during a by-election. The Johor Sultan, based on the Bangsa Johor concept, wants no PAS, JAKIM or Anwar's Malaysia Madani Mantra — read welfare economy based on Islamic civilisational values — in his state. The Sultan sees more autonomy and Johor's greater economic integration with Singapore and away from the polarisation based on race and religion in Malaya.
Islamic 'Rebel' States Focus On Economy Under Mahathir's Leadership
Watershed in 2008
The watershed election in 2008 saw Prime Minister Datuk Seri Ahmad Abdullah Badawi (now Tun in dementia) lose the coveted two-thirds majority in Parliament. Five states fell as the Opposition under Anwar came in virtually overnight and there was shocked disbelief for two weeks.
Badawi resigned in disgrace after humiliating defeat, hounded out of office by Mahathir manipulating the media, unthinking animal, for stagemanaging news. 
Najib became Prime Minister with Mahathir's "blessing" but refused to be his "errand boy". Najib initiated the RM30b Pan Borneo Highway and began moves for the devolution of greater powers, by Administration, in the former British Borneo in Sabah and Sarawak. 
The rest remains even more history. — Joe Fernandez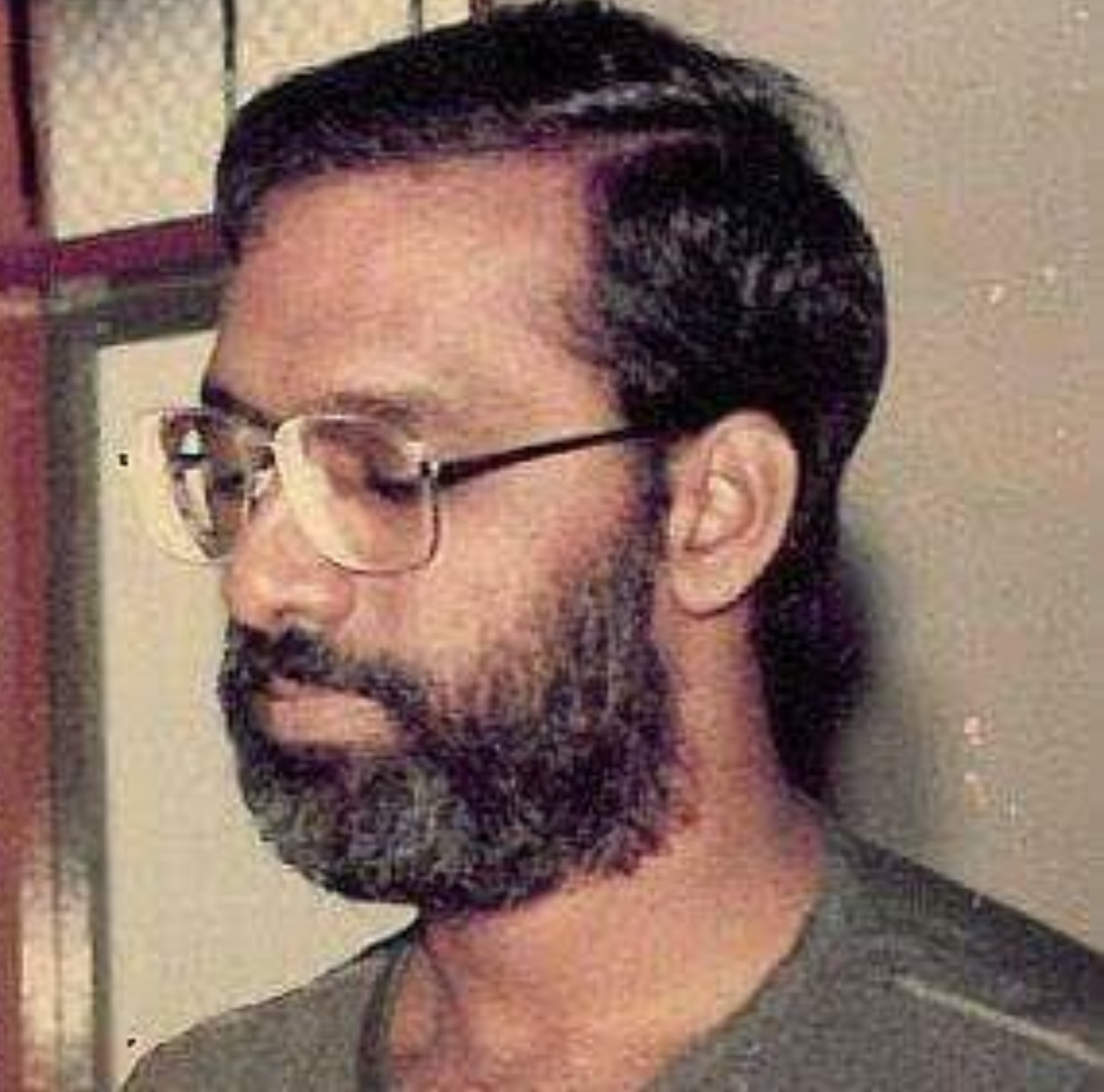 Longtime Borneo watcher Joe Fernandez has been writing for many years on both sides of the Southeast Asia Sea. He should not be mistaken for a namesake formerly with the Daily Express in Kota Kinabalu. JF keeps a Blog under FernzTheGreat on the nature of human relationships.
Facebook Comments